By
Phil
- 27 October 2019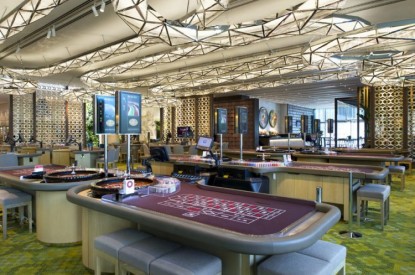 Australian operator Crown Resorts' AGM might have been dominated by questions concerning regulatory probes following media speculation that it flouted visa rules, but its financials painted another worrying picture.
VIP sales at the company's Australian resorts fell by 46 per cent between July and October. GGR from main floor gaming meanwhile increased by two per cent during the period.
Executive Chairman John Alexander highlighted 'subdued market conditions, with a reduction in VIP program play revenue and continued softness in Perth partly offset by modest revenue growth in Melbourne's local businesses' as being key to the results.
He began on the offensive though about the negative headlines currently surrounding Crown.
"There have been a number of sensationalist and unproven claims made, with many focused on allegations from over five years ago. Let me be clear, Crown does not tolerate any illegal activity by its employees or its patrons," he said. "Crown has no interest in being used by those who seek to do the wrong thing … I do acknowledge that these sensationalist allegations have raised some concerns amongst our stakeholders. I can personally assure you we are taking these matters seriously. The Victorian and New South Wales regulators have taken a decision to examine issues raised in recent media reports and, out of respect for those inquiries; I won't, and can't, go into any detail."
For the full year ended 30 June 2019, Crown announced normalised EBITDA of $802m, down 8.7 per cent on the previous year, and normalised net profit after tax of $369m, down 4.7 per cent on the previous year.
Mr. Alexander added: "We were pleased to have grown visitation at both of our Australian resorts during the year, demonstrating that Crown remains an attractive entertainment and tourist destination. Subdued revenue growth across Crown's main floor businesses was largely driven by lower average customer spend, which was symptomatic of the consumer environment. During the year, operating margins were impacted by increased costs across both properties, particularly labour costs.
"Across our Australian resorts, for the period July 1 to October 20 2019, revenue from main floor gaming (excluding VIP program play revenue) was up two per cent on the prior corresponding period, while non-gaming revenue was broadly flat. Crown Melbourne's main floor gaming revenue was up on the previous period while non-gaming revenue was down," he added. "Crown Perth's main floor gaming revenue and non-gaming revenue have each shown growth on the prior corresponding period. VIP program play turnover at our Australian resorts decreased by 46 per cent on the prior period, reflecting the difficult trading conditions in the international VIP market."
Crown is currently being investigated by federal regulators and watchdogs in three states, following an in-depth report by Channel Nine that Crown was fast-tracking visas for VIP gamblers as well as conducting business with junket operators linked to Asian crime syndicates.
Crown's problems began back in 2016 when 20 members of its workforce were arrested in China for illegally promoting gambling. Three members of staff spent almost a year in jail. The arrests and surrounding negative publicity saw Crown withdrew from its lucrative partnership to run casinos in Macau with Asian operator Melco. Domestically, Crown was hit by allegations of slot machine tampering and drug use by customers at its casinos. It paid a record $300,000 fine for the tampering issue.
Last year James Packer withdrew from his position on the board, citing mental health issues, and offloading his stake in the company to, Lawrence Ho his former-Macau partner in the Crown Melco set up.
This has led to problems for the company with its plans for Barangaroo with New South Wales authorities highlighting that they included a specific clause preventing links to Stanley Ho.