By
Phil
- 23 March 2020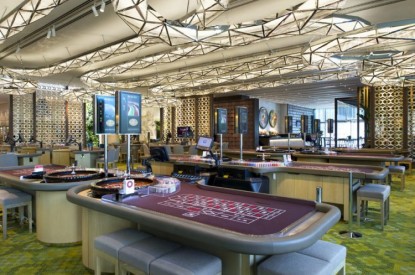 Australian casino Crown Resorts has been told to close the main gaming floor at its Melbourne casino with the Victorian government saying the casino is no longer exempt from social-distancing rules aimed at stopping the spread of coronavirus.
Premier Daniel Andrews said: "We're not confident the measures that were in place and were appropriate are appropriate now," Mr Andrews said.
Crown said it had closed gaming activities, food & beverage, banqueting and conference facilities at its Crown Melbourne and Crown Perth entertainment complexes
have ceased the following operations, other than for the provision of takeaway meals or meal delivery services. Hotel accommodation will continue to be provided in a reduced capacity.
Crown Aspinalls in the United Kingdom has also ceased operations.
Ken Barton, Crown's Chief Executive Officer, said: "Covid-19 has created unprecedented challenges for Crown and many others in Australia. In accordance
with the statements issued by the Commonwealth Government and the Direction of the Victorian Deputy Chief Health Officer, we have closed certain of Crown's facilities in Melbourne and Perth. Crown is a major employer in both Victoria and Western Australia with over 18,500 people working across our complexes. We continue to balance our responsibilities to our people in a manner which is in the interests of the health and safety of Crown employees, customers and the broader community."
Crown continues to assess all elements of the changes to Crown's business operations including the financial impact.