By
Phil
- 17 May 2021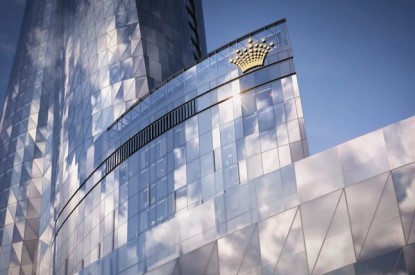 Australian casino operator Crown Resorts has rejected a takeover bid from private equity and hedge fund group Blackstone, due to the offer undervaluing its assets and earnings potential but the door remains open to the merger proposal from Australian competitor Star Entertainment.
Crown said: "The Board has carefully considered the revised proposal, [from The Blackstone Group] including obtaining advice from its financial and legal advisers. The Board has had regard to discussions with Blackstone (and its financial and legal advisers).The Board has unanimously concluded that the Revised Proposal undervalues Crown and is not in the best interests of Crown's shareholders. Despite Blackstone's modification of these conditions, the Board believes there is significant uncertainty as to the timing and outcome of the regulatory approval processes. As a result, the conditions of the Revised Proposal as currently understood present an unacceptable level of regulatory uncertainty for Crown shareholders."
The Board said it wasn't convinced of Blackstone's fundamental valuing of Crown including the strategic value of Crown's assets, the significant value of Crown's tangible assets comprising land, hotels and gaming and entertainment facilities and the significant investment in Crown Sydney, with over $2bn of the $2.2bn gross project cost spent to date, which opened to the public in a restricted capacity on 28 December 2020 and is yet to provide a meaningful contribution to Crown's earnings.
It also had concerns over the timing of the acquisition proposal given the significant impact of the COVID-19 pandemic on Crown's recent financial performance. Crown Melbourne was closed for most of the half year ended 31 December 2020. Crown recorded EBITDA of only approximately $142m in the half year ended 31 December 2020 compared to approximately $381m in the prior corresponding period. This was the lowest in any year since Crown was listed in 2007.
Crown said: "The previous indicative offer price of $11.85 per share represented a premium of only 19 per cent to the volume-weighted average price of Crown shares between the release of its 1H FY21 results and announcement of the original Blackstone proposal. The Revised Proposal represents an increase of approximately 4% compared to the previous indicative offer price, while the ASX200 increased approximately six per cent between the announcement of the original Blackstone proposal and announcement of the Revised Proposal."
In terms of Star's proposal to merge, it added: "To facilitate the Crown Board's assessment of the Merger Proposal, Crown has requested Star to provide certain information to allow the Crown Board to better understand various preliminary matters."