By
Phil
- 16 October 2020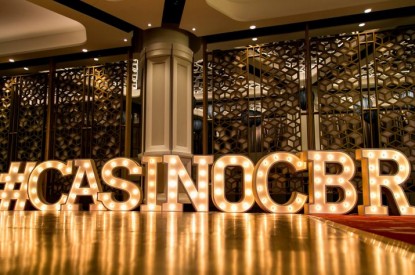 Revenues at Casino Canberra are back at pre-pandemic levels, according to its owner Aquis Entertainment, who announced a loss of USA$2.7m for the first half of 2020.
The casino reopened in August with performance so good that Aquis believes it will maintain its medium-term strategy, as well as its original budget forecast with the expectation of positive EBITDA and cash flows for the full financial year.
It said: "The original budget set for the year, with the expectation of positive EBITDA and cash flows for the full financial year remains in place, with the anticipation that strong performance seen pre and post the shutdown period will allow achievement of these expectations. During the shutdown, the company was placed into 'hibernation' and operated with minimal expenses. Post shutdown, strict management of expenses and a conservative return to operations has enabled the business to quickly recover and return to pre-shutdown operations. Post re-opening, revenues have returned to pre-shutdown levels despite the restrictions in place and
therefore the Group will continue to apply the medium term strategy outlined in 2016 to significantly improve an underperforming operation by a combination of leadership and targeted investment in the business."
It added: "The increase in group's operating losses is a result of the loss of income from Covid-19 pandemic shutdown mandated by the ACT Government. The majority of the wages paid throughout shutdown were subsidised through the Federal Government's JobKeeper scheme and expenses have decreased from restricted operating capacity due to Covid-19.
The cost of the casino licence fee for 2020 was waived in full as part of the government's relief measures, as was casino tax for March and the liquor licence fee for the June quarter.