By
Phil
- 6 March 2019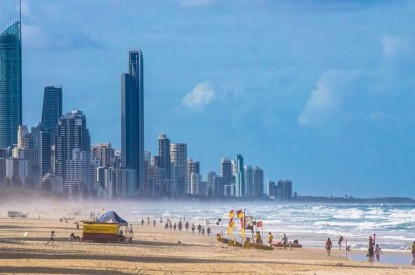 The Australian state of Queensland has launched its tender for a second casino to be built on the Gold Coast with around 20 international casino groups, including Caesars and Hard Rock, believed to be interested.
Tourism Minister Kate Jones said it would be a 'world-wide search' for the $1bn project developers who would need to include several key elements, including 'a major Gold Coast concert venue, new entertainment facilities, convention space, high-end dining and retail experience.'
Only five per cent of the property's footprint will be allowed to offer gaming.
She said it would be up to the market to decide where the best place on the Gold Coast should be. "We'll go to market and the market can come forward with what the sites they think stacks up," she explained.
A Gold Coast Tourism Advisory Panel will be created to offer advice on the proposed casino.
The tender will close in April with interested operators and developers invited to submit their proposals to the Global Tourism Hub.
Mrs Jones said: "We want to see a new tourism product that sets the Gold Coast apart from the rest of the world. We have had more than a dozen operations from around the world come forward saying they would like to have a look at what sites are suitable," she said.
"We have confidence a competitive process offers a better outcome for the people of the Gold Coast. There is a possibility that just like Brisbane, (Star) will be the only operator if they can promise and deliver a true integrated resort with additional convention space, entertainment facilities, quality restaurants and cafes and bars. We expect a GTH to create more than 6,000 local jobs and attract an extra million tourists (to the Gold Coast) each year."
Star Entertainment has though already committed to spending $2bn on its own non-gaming expansion plans at its Broadbeach site.
Star's Queensland Managing Director Geoff Hogg said: "We are very pleased to have done public consultation in 2016 and then to get the Government approval to be able to expand up to another four towers on the island, in addition to the tower we have already commenced."
He warned that the Gold Coast gaming machine market was already saturated which was why Star wasn't increasing its gambling services.
Mayor Tom Tate gave his support:"While tourism continues to grow, unless we invest in new opportunities we risk losing market share. The previous state government created this casino licence to help Gold Coast reach our tourism potential. We know a global tourism hub will support thousands of new jobs for Gold Coast and has the potential to take tourism to a whole new level."
Although leaving the decision up the project's developers, the government is believed to have located 11 potential sites for the casino itself.
Deputy Opposition Leader Tim Mander said the 11 'secret sites' should be named.
"The Premier must stop hiding and come clean with the people of the Gold Coast about the second casino," he said. "The LNP forced Labor to rule out more pokies on the Gold Coast and now we want them to release the 11 secret sites.''
Hard Rock International has already confirmed its interest.
"We believe the government's Global Tourism Hub strategy is the best way to attract strong international interest to bring new world-class tourism and entertainment drawcards to a world-class destination — the Gold Coast. And we're interested.''