By
Phil
- 7 August 2018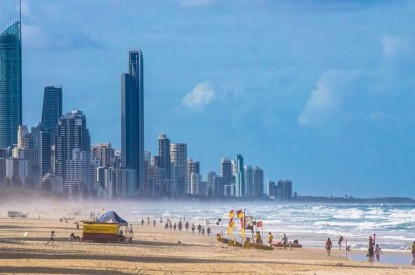 US casino group Hard Rock International has set its sights on the potential of an Integrated Resort on Australia's Gold Coast, joining Caesars in the fight for what would be Queensland's second casino licence.
Edward Tracy, CEO for Asia Pacific of Hard Rock International, has contacted the State Government to lodge its interest in a potential development.
Mr. Tracy said: "We believe Queensland has a strong market potential for a new product paradigm, one that is more entertainment-centric, not merely in physical amenities themselves but how they are delivered to customers. People flock to the Hard Rock because of the lifestyle element the brand exudes. The casino is but one among a plethora of entertainment options. We believe each of the proposed locations in Queensland offers its own individual charm and opportunity and I can envisage a Hard Rock product for each setting."
Daniel Cheng, Hard Rock's Senior Vice-President for development Asia, added: "I would like to express our company's utmost interest and support to the very exciting Global Tourism Hub vision which we strongly believe will complement Queensland's existing world-class tourism assets and vault the state's tourism industry to greater heights," said Cheng.
"We look forward to participating and contributing on this journey with Queensland. We have been very busy but would like to reassure you the Queensland GTH vision continues to rank high in our attention."
The popular tourist strip has attracted plenty of attention from international casino groups over the last few years with Caesars circling the opportunity with intent. Caesars has already had its wings clipped in Queensland though. In August 2017, it was named as the likely operating force behind ASF Consortium's A$3bn casino resort planned for Southport Spit on Australia's Gold Coast. However Queensland Premier Annastacia Palaszczuk pulled the plug on the project.
The Queensland government did state last year that it would launch a 'worldwide expression of interest' campaign to choose a developer although so far nothing has materialised.
Speaking to the Bulletin, Queensland Tourism Minister Kate Jones said: "When we go to market on the Gold Coast, we're making it clear that the focus should be on big-name entertainment, bringing the likes of Mariah Carey, Celine Dion and Jennifer Lopez to the Coast to perform. This is the model that Hard Rock is currently building in Spain and that Caesars has at destinations all over the world."
Image By Petra – https://www.flickr.com/photos/chillmimi/13262015235/, CC BY 2.0, https://commons.wikimedia.org/w/index.php?curid=37728568