By
Phil
- 14 September 2022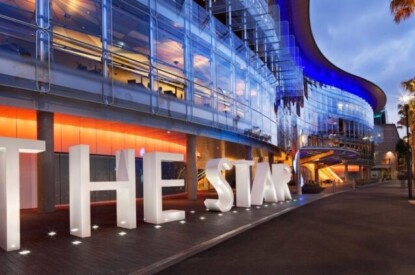 New South Wales gaming regulators have described the conclusion to the inquiry into Star Entertainment as 'frankly shocking' and are now considering how to punish the operator with fines, an enforced temporary closure and stripping the operator if its licence completely, all being considered.
Senior lawyer Adam Bell, who over saw the inquiry said Star was 'not suitable' to hold a gaming license for its flagship casino in Sydney, having disguised gambling withdrawals as hotel expenses and allowed money laundering to take place inside private rooms.
The New South Wales Independent Casino Commission has given Star two weeks to respond to the report.
New South Wales gambling regulator Philip Crawford said: "The report is, quite frankly, shocking. It provides evidence of an extensive compliance breakdown in key areas of Star's business. They need to demonstrate, to understand what their problems are and show leadership in fixing those problems. At the moment we're not getting that vibe. There is still an unwillingness to show the right level of transparency."
Charles Livingstone, an associate professor at Melbourne's Monash University and a specialist in gambling, said: "They may shut them down for a period of time, they may impose a large fine or they may suspend the license for six months and let them sort out themselves. All those options are on the table, but they await submissions from Star before they make a decision."
The Star stated: "The Star Entertainment Group notes that the final report in connection with the review of The Star Sydney undertaken by Mr Adam Bell SC in accordance with the Casino Control Act 1992 (NSW) has today been made public by the New South Wales Independent Casino Commission (NICC). The NICC has also served a "show cause" notice on The Star this morning. The Star intends to respond to the Notice within 14 days. The Star is currently considering the Report and the matters raised in the Notice."
The public inquiry was ordered last year after media reports of misconduct at Star's casinos involving Chinese high rollers and Macau junkets.
The Star is accused of covering up $900m worth of gambling transactions hidden via China Union Pay debit cards as hotel costs. It has also been criticised for failing to reveal an internal investigation called Project Congo in August last year, to determine whether its junket operators were of 'good repute.'
Naomi Sharp, SC, said during the inquiry: "The reality remains that this company was not running a flower shop, it was running casinos. And in casinos, there are well-known risks of criminal infiltration and of money laundering. To date, very little has been said about why these problems have happened, and why the misconduct occurred. Very little has been said about why the culture was dysfunctional to the extent that it was and why the second line of defence under the risk management framework failed so fundamentally."