By
Phil
- 9 August 2022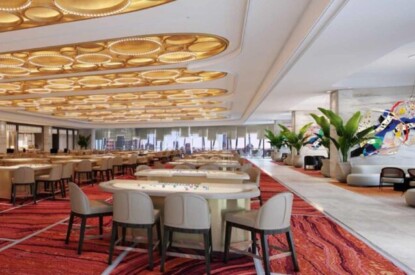 Australian casino operator Crown Resorts has finally been able to open the 160 tables and 66 electronic tables at its US$1.5bn Barangaroo casino in Sydney.
The VIP-only gaming floors, with a minimum bet of AU$20, offer 'intimate gaming operations' in the Crystal Room as well as 12 exclusive private Sky Salons located on levels 28 and 29 of the prestigious sky scraper.
The Mahogany Room will open later in the year.
Crown Sydney CEO Simon McGrath said the company is "committed to delivering a safe and responsible gaming environment for all.
"Crown Sydney's restricted gaming facility has been designed with the highest levels of governance and compliance," he said. "It is the only casino of its kind in Australia, with all patrons required to be a member or guest of a member and undergo comprehensive checks."
Speaking to The Sydney Morning Herald, Mr McGrath added: "The level of interest has exceeded our expectations in terms of membership. I think we'll be at a pretty good pace relatively quickly. However, what's important to us is that we do that in a very safe and responsible way."