By
Phil
- 9 August 2018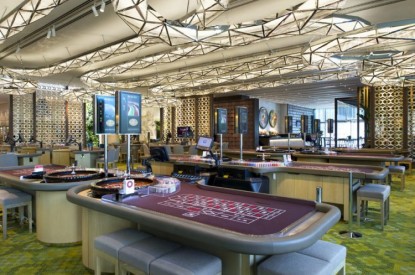 Foreign VIPs are back in large numbers for Crown Resorts' VIP segment by 54.5 per cent to more than $51.5bn.
The increase in international VIP gamblers was felt most in Melbourne with the segment increasing its revenues by 73 per cent.
Crown Executive Chairman John Alexander, said: "Crown's VIP program turnover had a very good recovery. The full year result reflects a solid performance from our Melbourne operation and continued subdued trading in Perth. Total normalised revenue across Crown's Australian resorts increased by 10.6 per cent on the prior comparable period. Main floor gaming revenue increased by 1.5 per cent with modest growth in Melbourne offset by softness in Perth. VIP program play turnover in Australia of $51.5bn, up 54.5 per cent, was a pleasing outcome, particularly at Crown Melbourne, up 73.9 per cent, given the difficult trading conditions in the prior comparable period."
The results marked a welcome yet sharp turnaround for the company's international VIP sector which had been hit by the arrests of Crown Resorts staff in China in 2016.
Crown's Head of International VIP programs, Jason O'Connor is now out of prison in China and back in Australia working for Crown on unspecified projects.
The international VIP sector benefitted from a 'slightly different mix' of high-spending foreign players.
Crown's Chief Financial officer Ken Barton said: "We've got a new model and a sales force that is comfortable with the new model. Junkets have grown to be a large and sophisticated business and they do have a business model that seems to work. It is pleasing to see that our customers have come back to us in 2018 at a rate which is now starting to look more like what we saw pre the China detentions."
Analysts were pleased with the performance. Macquarie Wealth Management said Crown's performance was 'underpinned by the big recovery in VIP volumes.'
Related Stories