By
Lewis
- 27 October 2020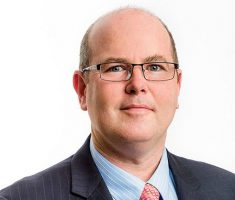 New measures and initiatives to curb the enthusiasm for gambling in Australia have presented greater challenges for the gaming industry during the pandemic. Meanwhile, illegal offshore online gambling has thrived during lockdown with greater government intervention called for to control the situation.
There have been a number of gambling and gambling related reforms in Australia in recent times. These include:
Lottery betting – The Lottery Betting Act amends the Commonwealth Interactive Gambling Act (IGA) 2001, with the effect of prohibiting the provision of betting services on the outcome of both Australian and overseas lottery draws to persons located in Australia. This amendment came into effect on January 9 2019.
The amendment comes in response to consumer concerns that lottery betting has an adverse impact on State and Territory taxation revenue and small business (newsagent) revenue derived from Australian lottery sales and also presents a problem gambling risk to consumers.
National Consumer Protection Framework (NCPF) – In November 2018, the Australian Federal and State and Territory governments launched the NCPF for online wagering, to provide consumer protections for Australians gambling online.
The NCPF measures are being progressively implemented and include a national self-exclusion register, voluntary opt-out pre-commitment scheme, prohibition of lines of credit offered by wagering providers, harmonised regime for offering inducements to participate in gambling activities, requirement to provide activity statements, consistent responsible gambling messaging and counselling services, staff training, reducing the 90 day customer verification period and prohibition of links between online wagering operators and pay day lenders.
Point of Consumption Tax (POCT) regime – The Point of Consumption Tax has been progressively introduced in all Australian States and the Australian Capital Territory since July 2017. The POCT is applied as a percentage of the net wagering revenue derived from all wagering and betting activity by customers in the relevant jurisdiction, not the jurisdiction where the bookmaker is licensed.
The introduction of the POCT does seek to harmonise the tax regime that wagering operators are subject to, however there are variations in the tax rates (from eight to 15 per cent) and the tax-free thresholds across the States and the Australian Capital Territory.
Sports Integrity Australia (SIA) – following the "Review of Australia's Sports Integrity Arrangements" 2018 (Wood Review) a new regulatory body has been established and is expected to be fully operational by 2021. SIA will be focused on improved monitoring of betting activity and combating corruption. The key areas of focus include integrity related issues such as addressing match-fixing, corruption in sport, illegal betting and organised crime.
It will also focus on regulation, monitoring and intelligence, policy, and programme delivery, including education and outreach. Included in the Wood Review recommendation is the proposed establishment of the Australian Sports Wagering Scheme (ASWS), to streamline current processes and to provide clarity, transparency and consistency of the sports wagering regulatory regime at a national level. Consultation in respect of the ASWS is currently underway.
THE IMPACT
In March this year, following the outbreak of Covid- 19, Australia's land-based casinos, hotels and clubs went into full lockdown. For licensees operating poker machines (slots) and other casino games (which are only played in landbased casinos), this resulted in a significant source of revenue disappearing.
Venues in Australia have been gradually starting to open up, but it has been a bumpy ride. In Victoria poker machines were due to be switched back on from July 20. Unfortunately, another wave of Covid-19 infections has once again resulted in lockdown in Victoria for at least six weeks (or possibly longer) starting on August 2. This may spread to other parts of Australia, threatening the financial viability of the industry and also potentially increasing the risk to vulnerable members of the community of gambling-related harm.
Racing, including greyhound racing, is one of the last organised sports still operating in Australia after shutdown measures came into effect. It has operated under strict biosecurity protocols. All three racing codes have been racing without trackside crowds, reduced the number of people on course to "essential" personnel, and put social distancing rules in place, which were intended to stop person-to-person contact. These measures have been very successful in terms of there not being any Covid-19 outbreaks. Wagering in relation to sporting events, however, ceased, which resulted in an increase in wagering on racing.
The strategy and economics consultancy Alphabeta Australia (part of Accenture), in conjunction with credit bureau Illion, have developed a real-time tracker of economic activity through Covid-19, by analysing consumer spending on a weekly basis using data available in respect of around 250,000 Australians. This provides valuable insights into the state of the Australian economy and the impact of government interventions.
Recent statistics show that consumer spending by category in pubs and clubs (which would include those operating poker machines) is down 32 per cent compared to a normal week. By comparison, for the same period online gambling is up 95 per cent compared to a normal week. The weekly figures for online gambling (compared to a normal week) from July 19 to August 9 were up 245 per cent, 211 per cent, 174 per cent, and 195 per cent respectively.
INTERACTIVE GAMBLING ACT 2001
The Commonwealth Interactive Gambling Act (IGA) was introduced in 2001 to protect the Australian public from online gambling, with a focus on harm minimisation and general consumer protection. Included in the current prohibitions is online casino style games, which includes (amongst others) slots, poker, blackjack and roulette.
In recent years there has been an explosion in illegal online casino gaming sites accessible in Australia, with unscrupulous offshore operators illegally targeting Australian residents. Often these sites refuse to pay player winnings, unexpectedly close down their sites or continue to withdraw funds from customer's bank accounts after the customer ceases to use the site.
The Australia regulator responsible for enforcing the IGA, the Australian Communications and Media Authority (ACMA), has recently been ordering internet service providers to block illegal sites, with blocking having commenced in November 2019.
In May, 2020 ACMA announced that 10 overseas casino sites had been blocked following a string of complaints from consumers and noted that more than 100 illegal services (which includes online casinos) have been pulled out of the Australian market since ACMA started enforcing new illegal offshore gambling rules in 2017.
The difficulty with these measures is akin to 'whack- a-mole' in that as soon as a site is blocked it often re-surfaces under another name and domain, which is not blocked, and the situation continues. The actual size of this illegal market in Australia and the migration of patrons from venues to these sites during the Covid-19 lockdowns is difficult to determine, however recent statistics pointing to the sharp rise in legal online gambling during Covid-19 would suggest that it could be sizeable.
In addition, on June 10 2020, Andrew Wilkie, MP, tabled a Private Members Bill in the Australian Federal Parliament proposing amendments to the IGA, which seek to ban online 'social' casino games. The Explanatory Memorandum to the Bill states that online social games are particularly problematic because they are attractive to new gamblers and children.
It also proposes that ACMA is granted further enforcement powers. However, the Bill in unlikely to be heard for a long time due to other more important matters and we would expect that further research would need to be undertaken and understood in relation to "social" casino games, before any regulatory approach is taken.
POST-COVID OUTLOOK
KEY ARGUMENTS FOR AND AGAINST RELAXING IGA PROHIBITIONS
The key arguments which support relaxing the IGA prohibitions and permitting online casino gaming include:
Operators would contribute towards responsible gambling initiatives that help prevent and minimise gambling related harm;
Additional gambling taxation revenue would be accrued to bolster government budget position in a deteriorating fiscal environment;
Australian residents currently using illegal offshore casino sites (or those who use them just during lockdown) would have a safer and highly regulated alternative, with responsible gambling obligations and stringent consumer protections. To sponsor innovation while ensuring rigorous monitoring and evaluation of potential new products, a 'regulatory sandbox' environment with considered eligibility criteria and controlled environment, would assist evidence informed policy decisions.
A key counter-argument is that any online offering that further increases gambling accessibility risks aggravating gambling-related harm particularly for vulnerable members of the community and might accelerate socialisation of young people with gambling. An advantage of online account-based activity is the rich data around client profiles and behaviour and capacity to 'red flag' potential indicators of problematic gambling behaviour or suspicious interactions.
In weighing up the arguments for and against the restrictions, now appears to be the ideal time for government to consider the issue more broadly in respect of periods of great uncertainty, for the benefit of both venues and the customer, but at the same time being mindful of ensuring more sophisticated monitoring and interventions to prevent and minimise problematic gambling behaviour and associated harms.
Julian Hoskins is Principal at Senet and is ranked in Chambers & Partners Global and Asia Pacific as a leading expert in gambling and gaming law and regulation. Julian has worked at executive level with Australia's largest gambling services company as well as at various top tier law firms.
Alexandra Hoskins leads the Senet Compliance Academy. Alexandra has extensive experience in strategy and business development working with government, top tier advisory firms and clients in the gambling industry.