By
Phil
- 8 June 2015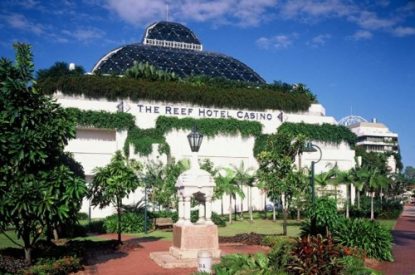 Following the failed acquisition deal with Hong Kong businessman Tony Fung and Aquis Developments, The Reef Casino Trust, owner and operator of the Cairns casino is now looking to invest.
It wants to increase attendance through a new loyalty program as well as marketing in Singapore and southeast Asia.
Chief executive Allan Tan said: "The board has given me clear instructions post-Aquis, to press on and continue to build our business, without deviating from our long-held strategic ambition of delivering consistent and reliable earnings growth."
Mr. Tan revealed the casino would implement a new tiered loyalty program to take advantage of momentum in electronic gaming at the casino.
With a new direct flight service from Singapore to Cairns, he added that the venue would market itself to high-rollers in Singapore and southeast Asia.
"Overall, the outlook is neutral to positive," Mr Tan said.