By
Phil
- 14 August 2023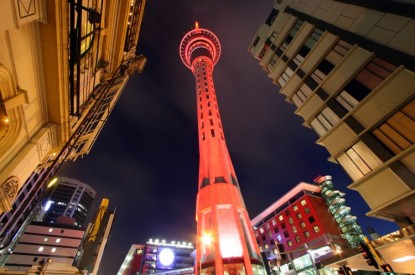 SkyCity is setting aside A$45m in relation to the civil penalty proceedings as at 30 June currently being considered by AUSTRAC and the Court for alleged systemic non-compliance with the Anti-money Laundering and Counter Terrorism Financing Act 2006.
AUSTRAC claims that SkyCity Adelaide breached the AML Act on an 'innumerable number of occasions.'
The proceedings remain at a relatively early stage with AUSTRAC and SkyCity Adelaide currently working towards agreeing facts and potential admissions before the Court identifies a process for any remaining disputed issues and any potential penalty to be determined. The AUSTRAC civil penalty proceedings may result in SkyCity Adelaide being ordered to pay a penalty. However, AUSTRAC has not detailed the amount of any civil penalty it proposes to seek and those proceedings are at an early stage.
The casino group said: "Considerable uncertainty remains regarding the amount of any civil penalty SkyCity Adelaide may be required to pay. Any eventual civil penalty may be significantly higher or lower than the provision. In addition, SkyCity has completed its annual impairment review and proposes to recognise in its FY23 financial statements an impairment of the value of the SkyCity Adelaide casino licence by A$45.6m. pursuant to accounting standard NZ IAS 36. This impairment considers both the value and the timing of future discounted cashflows generated by the licence as assessed at 30 June 2023.
"The above-mentioned provision and impairment are non-cash, and do not impact normalised earnings for SkyCity's FY23 financial statements. SkyCity confirms that its Group FY23 normalised earnings remain in line with the guidance provided on 24 May 2023 of NZ$300 – $310m normalised EBITDA."