By
Phil
- 8 August 2016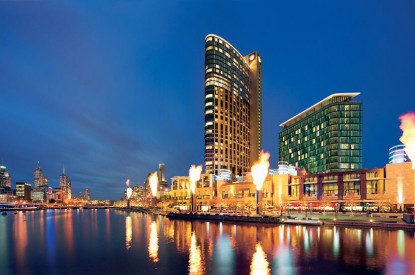 Workers at Crown Melbourne, the state of Victoria's single biggest employer, have voted to reject a wage offer for late-night and 'graveyard' shifts at weekends.
Representatives of the venue's 5,500 staff at Crown Melbourne have refused an increase of 2.75 per cent, and are now planning to demonstrate as they hold out for an increase of at least five per cent a year. They also want an increase of $3 an hour for all weekend work that falls between 7pm and 7am.
Casino union United Voice said: "Most Crown Melbourne staff work at least 40 or more weekends per year and say this means they routinely miss out on birthdays, weddings and children's milestones; even simple catch-ups with friends are often impossible."
Workers will hold a mass public demonstration in Melbourne on Friday.
A Crown spokesman said: "Crown employees continue to receive higher pay and conditions than the tourism and hospitality industry. Since 2013, Crown Melbourne has added more than 1000 new jobs and provided existing staff with valuable training and career development opportunities."