By
Phil
- 21 February 2022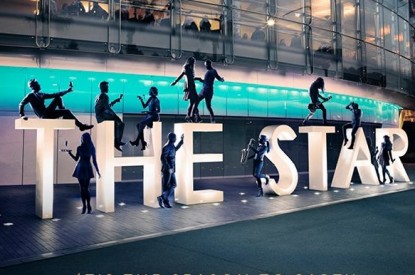 With the Star Sydney recording strong revenue growth upon re-opening on October 11 2021 with revenue up 29 per cent, Australian casino group, The Star Entertainment managed to post a net loss of A$74m, down from a profit of A$64.2 a year earlier.
Chairman John O'Neill AO said: "The Group continued executing its strategy well in the context of the extraordinary COVID-19 related challenges. The fundamental earnings prospects for The Star's domestic business remain attractive. They are underpinned by valuable long-term licences in compelling locations while the transformation of our properties into globally competitive integrated resorts is nearing completion.

"The Star remains committed to maintaining a balance sheet that positions the Group for the post COVID-19 recovery. The Board has not declared an interim dividend for 1H FY2022 given the continuing impacts of COVID-19 on the business and, consistent with the December 2021 covenant waiver, cash dividends cannot be paid until gearing is below 2.5 times."
In Sydney, earnings were significantly impacted by the property shutdown and COVID-19 related operating restrictions
The casino generated strong domestic revenues on re-opening, up 28 per cent on pcp from 11 October 2021, and approaching pre-COVID levels in November/December with strong improvement in mass revenues. Non-gaming revenue up 46.5 per cent on pcp from 11 October 2021. On the Gold coast, domestic revenue was up six per cent on pcp with non-gaming revenue up 35 per cent despite the shutdowns and more onerous operating restrictions as compared to the prior period. In Brisbane, domestic revenue was down 11 per cent, impacted by the shutdowns and more onerous COVID-19 related operating restrictions as compared to the prior period."
Managing Director and Chief Executive Officer, Matt Bekier said: "Comprehensive actions to mitigate the impact of COVID-19 were implemented, safeguarding staff and customers. The properties reacted effectively to the many changes to operating conditions throughout the period.

"Execution of our long-standing growth strategy continued to plan over 1H FY2022. The Dorsett Gold Coast Hotel opened in December 2021 and The Star Residences, also in Tower 1, are scheduled to open in 4Q FY2022. Gold Coast Tower 2 apartment sales remain strong with 94 per cent of the apartments pre-sold.

"Queen's Wharf Brisbane is anticipated to open progressively from mid CY2023. 64 per cent of the gross floor area has been built out and the fit-out of the gaming floor is progressing. The past year has demonstrated how resilient our business is and how quickly customers return when the properties are allowed to open and operate under varying forms of restrictions. This gives us great confidence as vaccination levels increase and a return to normality approaches.
We would like to thank all of our guests and dedicated employees who have remained with us through
these difficult times."