By
Phil
- 31 July 2014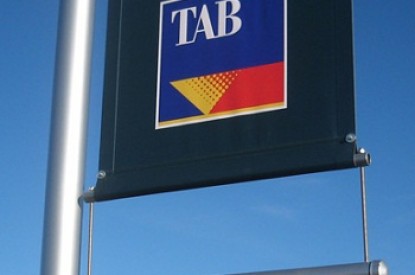 Tabcorp Holdings has agreed with the ACT Government to acquire ACTTAB for A$105.5m.
ACTTAB is a Territory-owned provider of totalisator and fixed odds wagering, Keno and Trackside products. The business offers its services and products through a distribution network comprised of 53 retail outlets located throughout the ACT as well as telephone and internet platforms.
As part of the acquisition, the ACT Government will issue to Tabcorp a 50 year exclusive totalisator licence, a sports bookmaking licence for an initial term of 15 years with further rolling extensions to a total term of 50 years, and ongoing approvals to offer Keno and Trackside products for 50 years.
The ACTTAB totalisator and sports bookmaking licences are highly attractive. Ongoing payments to be made by Tabcorp in respect of the totalisator are limited to an annual licence fee of $1m and CPI increases. There is no wagering tax payable to the Territory on the totalisator licence. The wagering tax payable to the Territory on the sports bookmaking licence currently has an expected effective tax rate of less than one per cent of turnover.
Tabcorp's close proximity to the ACT market, as well as existing pooling and fixed odds management arrangements with ACTTAB, provide operational alignment and a deep understanding of ACTTAB's market.
Tabcorp's Managing Director and CEO, David Attenborough, said: "The acquisition of ACTTAB presents a unique opportunity for Tabcorp to secure long-term licences on highly favourable terms in a jurisdiction that is complementary to our existing Wagering and Keno businesses in Victoria and New South Wales. We look forward to leveraging our capabilities to strengthen the product offering available to ACTTAB customers and to deliver the best outcome for the racing industry and other stakeholders including our venue and community partners."
Tabcorp intends to fund the acquisition from existing bank facilities. Tabcorp expects the acquisition will generate EBITDA of approximately $14m in the year following completion of integration of the business and will be EPS accretive. Integration is expected to take around 12 months.
The ACT Government has agreed to certain protections which provide greater regulatory certainty in respect of the key terms of the licences.
The acquisition is subject to regulatory approvals, including ACCC clearance. Tabcorp expects to announce completion of the acquisition within the next few months.
Tabcorp is recognised as a world leader in sustainability and in the responsible service of gambling. The 2013 Dow Jones Sustainability Index has ranked Tabcorp as the global gambling industry leader for eight of the past nine years.