By
Phil
- 7 August 2017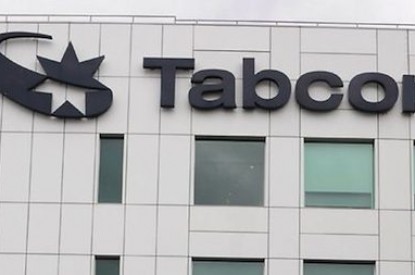 Australian gambling group Tabcorp reported a A$20.8m loss in 2017 in what it described a 'strategically important year for Tabcorp.'
The group highlighted the $54m it has invested on its proposed merger with Tatts, as well as disappointing results from its UK operation Sun Bets.
The $20.8m loss in 2017 followed a profit of $169m in 2016.
"2017 was a strategically important year for Tabcorp as we reshaped the business for growth. We made investments in acquiring Intecq, establishing Sun Bets and progressing the combination with Tatts, which we expect to complete by the end of the year," Tabcorp Managing Director and CEO, David Attenborough, said. "We also strengthened Tabcorp's risk management and regulatory compliance capability, which is scalable in the context of the proposed combination with Tatts. "These are significant initiatives we have undertaken to better position Tabcorp to deliver sustainable growth. At the same time, we accelerated our digital investment in our Wagering and Media and Keno businesses, while Gaming Services continued to expand geographically. The increase in operating expenses was driven by the acquisition of Intecq and planned investments in capability, technology, marketing, risk and compliance. We expect our investment in these areas to reduce the risk associated with the Tatts integration."
The merger is expected to deliver at least $130m each year from' synergies and business improvements.
"When you put that sort of number on the table, then what we've spent so far is not a big bet for the benefit it will bring."
The company said its core TAB business performed well against its key performance metrics in FY17. Total TAB turnover growth was 1.9 per cent, underpinned by the growth in digital turnover of 13.9 per cent. Total TAB fixed odds revenue growth was 15 per cent, including 20.8 per cent growth in racing.
Gaming Services revenues, which include seven months of Intecq trading, were $143.9m in FY17, up 34.2 per cent. Growth has been driven by the commencement of a number of new venues in NSW, including Panthers Group from February 2017. Keno revenues were $212.7m in FY17, up two per cent against FY16. EBITDA was $72m, up 2.4 per cent. Keno achieved total turnover growth of 3.6 per cent, with strong performance in NSW, Victoria and ACT, which was partially offset by softness in Queensland.
Mr Attenborough added: "Our plan for FY18 centres on completing the combination with Tatts. At the same time, we have a clear set of priorities to drive performance in our core businesses and benefit from the strategic initiatives we delivered in FY17. We will continue to focus on maintaining a disciplined approach to operating expenses and capital expenditure and delivering sustainable returns for our shareholders and partners."