By
Phil
- 20 October 2021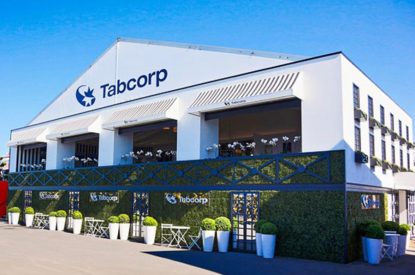 Australian betting giant Tabcorp saw an eight per cent increase in its annual revenues, taking it to $5.68bn as it 'managed the ongoing disruption' and prepared for a demerger of its lotteries and keno business which is 'expected to realise significant value.'
The Lotteries and Keno business generated $3.20bn, marking a 10 per cent increase on last year's figures.
Tabcorp Chairman Steven Gregg said: "This was a record profit result, driven by well executed game changes, effective marketing and continued focus on the customer experience and digital innovation. The demerged companies will have distinct operating profiles, strategies and growth opportunities and will continue to create great experiences for millions of customers. We look back at FY21 as a year in which Tabcorp managed the ongoing disruption and challenges of COVID-19, prioritising the safety and wellbeing of our people, customers and partners.

"At the same time, it was a year in which we comprehensively reviewed the future strategic course of the
company, culminating in the decision to pursue a demerger of our Lotteries & Keno business. The effects of the pandemic were not only financial and operational, but significant for our people and business partners."

EBITDA came in at $1.1bn, up 11 per cent on the prior corresponding period, and net profit after tax (NPAT) was
$269m.
Mr. Gregg said: "We saw improved performance from Wagering & Media, while Gaming Services was severely
impacted by the trading restrictions on hotels and clubs. Maintaining a resilient balance sheet in these uncertain times has been a priority."