By
Phil
- 7 June 2016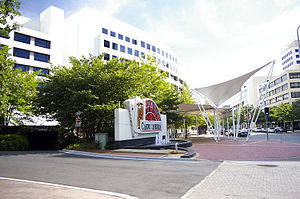 TCS John Huxley is launching the media module of its Gaming Floor Live platform at Casino Canberra, owned by Aquis Entertainment, in Australia.
The casino will be linking together over 30 tables that feature Baccarat and Roulette, with the ability to also feature Blackjack and Money Wheel games. Full screen media content will be displayed on TCS John Huxley's e-FXT 27" Landscape and 29" portrait displays. Results can also be displayed using the latest Multi Table Display on any size LCD monitors throughout the casino that are connected to the system.
Casino Canberra was particularly impressed with GFL Media's ability to control their venue's entire display content, enabling them to communicate with their players and drive business like never before. An added benefit allowed them to include pay tables, min/max displays and mandatory messages within the e-FXT display's media window, through the use of a customisable media widget. This allows the casino to upload graphic and video files as required, providing important information right in front of players where it can be easily seen, while keeping the playing surface free from clutter created by additional displays.
Before the introduction of GFL Media, casinos had to use various different systems to control and update their media. But thanks to the GFL Media module, every display can now communicate, collecting real-time results from the game and pushing out media and event content for display. By linking together previously stand-alone casino displays, operators can now alter, schedule, customise and configure displays from one central point through a browser-based user interface. This saves time and valuable resource, allowing for quick and efficient display changes to be made and eliminating the need for physical configuration of each individual screen.
Rebecca Kingswell, TCS John Huxley Managing Director APAC, said: "GFL Media takes a previously time-consuming task and makes it fast and easy. Whether operators wish to alter one or hundreds of displays at a time, GFL Media grants full control which makes it ideal for small and large casinos alike. Just a few simple clicks allows casinos to schedule updates and promotions, configure table limits and modify media; it's now possible to react quickly to changing levels and requirements of player activity."