By
Phil
- 7 July 2023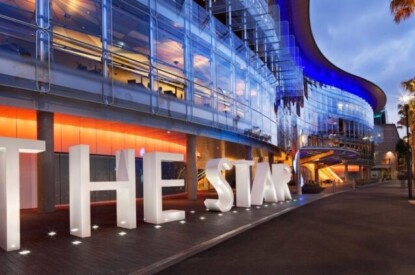 The Star Entertainment Group is pleased to announce the appointment of Peter Hodgson as a Non-Executive Director of The Star, subject to casino regulatory approvals being obtained.
The appointment of Mr Hodgson completes the Board renewal program advised by The Star on 1 April and 13 May 2022.
The Star's Chairman David Foster said: "On behalf of the Board, I welcome Peter to The Star. With his extensive commercial, governance and risk management experience, Peter is well positioned to contribute to The Star's remediation and transformation."
Mr Hodgson will join the Board immediately upon the receipt of all necessary regulatory approvals and, until that time, will be a Board observer. Mr Hodgson is an experienced director with extensive global financial services experience and a strong business track record. He is a strategic thinker with in-depth experience in large complex companies.
He is currently Chairman of ASX-listed Judo Bank and the Centre of Evidence and Implementation, a director of Planum Partners, a member of the University of Melbourne's Trinity College Investment Management Committee, and a member of the advisory board of Drummond Capital Partners.
Mr Hodgson previously held senior executive roles in Australian and global financial institutions including Chief Risk Officer and Group Managing Director Institutional at ANZ, and was most recently Chief Executive Officer and Managing Director of Myer Family Investments. Mr Hodgson has a Masters in Law from Cambridge University.
Mr Hodgson said: "I am pleased to be joining the Board of The Star and look forward to contributing to the company's transformation to deliver benefits for The Star's stakeholders