By
Phil
- 27 September 2022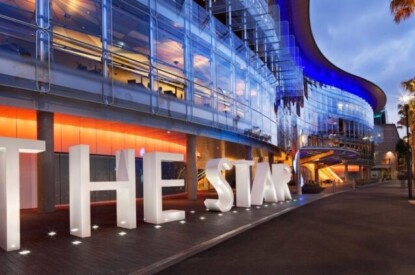 Australia's Star Entertainment Group has responded to the Bell inquiry's conclusion that it is not suitable to operate its The Star casino in Sydney, asking for permission to continue running the casino with the promise it is carrying out a remediation plan.
The plan includes the closure of the Marquee nightclub and the actions taken prior to Mr Bell delivering his Report, including to suspend all rebate-play programs, close international offices and bank accounts, cease international junkets and China Union Pay in connection with gaming.
Acknowledging the 'gravity of the conduct which is raised in the Bell Report,' Ben Heap, Executive Chairman of The Star Entertainment Group, said the group has 'taken significant and urgent remedial steps, including increased risk, compliance, and security staff, approval of upgrades to surveillance technology as well as permanently exiting junkets and closing the Marquee nightclub.'
Mr Heap added: "TSEG is committed to taking additional necessary and appropriate action in clear timeframes to address the issues raised by Mr Bell so the Commission (the NSW Independent Casino
Commission or NICC) can be satisfied that The Star Sydney has taken sufficient steps, and has bound itself to take further steps, so that it may continue to hold its licence."

TSEG has developed a comprehensive Remediation Plan (the Plan) for a multi-year transformation of the governance, accountability and capabilities, culture, and risk and compliance management practices of the organisation.
Mr Heap explained: "We intend to do whatever is necessary, in consultation with NICC, to restore The Star Sydney to suitability. We submit that the appropriate action NICC should take is to allow TSEG to continue to operate the licence, under strict supervision and being held accountable to the milestones on the Remediation Plan. Achieving those milestones should give NICC confidence that TSEG has restored suitability.

"The team to lead us on the path to suitability will be very different to those who led TSEG in the past," he added. "We have appointed three new Non-Executive Directors to the TSEG Board (Michael Issenberg, Anne Ward, David Foster) and have recently announced the appointment of Robbie Cooke as the new Chief Executive Officer (CEO), subject to regulatory approval. We have appointed Scott Wharton as CEO The Star Sydney & Group Head of Transformation. In addition, we have a new Group Chief Risk Officer, Company Secretary, and acting General Manager (GM) Compliance, all subject to regulatory approval. There have also been a number of key Executives resignations.

"We have announced a dedicated and fully accountable Executive Team for the New South Wales (NSW) licensee led by the CEO The Star Sydney, which will include a Sydney Controls Officer and a Sydney Chief Risk Officer, subject to regulatory approval. Interim appointments in these roles have been put in place, with changed reporting lines to create better accountability and independence for risk management, to ensure we move swiftly to strengthen The Star Sydney's operations and risk and controls management. By 31 October 2022, we will have an independent Compliance Committee for The Star Sydney as recommended in the Bell Report," he added.

TSEG has developed a comprehensive plan for a multi-year transformation.
Mr Heap stressed: "Actions in the business, particularly at The Star Sydney, will speak far louder than words on a page. TSEG will have succeeded when its business leaders have a deep sense of accountability, and can hold themselves, their teams and each other to account for the outcomes they deliver. This includes instilling a culture of 'calling it out' – with the 'should we?' question clearly established, providing
transparency, breaking down silos and improving communication to the Board, inviting constructive
challenge, raising issues, and having open, constructive and respectful relationships with regulators.
As an example, we have changed our Whistleblower Policy to support greater disclosure of
inappropriate conduct by our employees, and appointed a new Whistleblower hotline.

"We have acted with urgency to bolster resources in priority areas," he added. "We have signed statements of work with PricewaterhouseCoopers (PwC) and Deloitte to increase headcount by 53 in Safer
Gambling, Financial Crime, Risk and Compliance functions. This includes 25 external Financial Crime specialists, lifting our total staffing in Financial Crime to 56. In the longer term, we will replace the seconded staff with permanent employees.

"We have approved an uplift in security staff to strengthen entry controls and regulatory compliance
for the property and will add 15 facial-recognition cameras (from 55 to 70) strategically positioned on
perimeter entry locations to augment early-detection capability and prevent entry of excluded
persons to the casino, to be fully implemented by end of December 2022. We have also approved
enhanced Underage Prevention Technology, Face-to-Photo Verification, to be implemented
by end of November 2022 across all entry points to the casino, and have entered into an
information-sharing protocol with Crown in relation to self-exclusions to ensure that guests who
self-excluded at Crown are also excluded at The Star Sydney and vice versa."

In addition to the immediate increase in headcount by 53, TSEG estimates a significant
investment into resources to deliver the Plan, which includes project managers, change
managers, subject-matter experts, and other staff to support delivery at quality and in time.
The change resource profile will shift over time from a high share of external resources to
largely internal resources, in line with our capability-building plans.

The Plan also incorporates significant technology upgrades. These will be for existing
systems underpinning the Financial Crime and Safer Gambling functions, as well as the
development of new systems as the company transitions to compulsory carded play
and cashless gaming as required under the recent amendments to the NSW Casino Control Act.

This includes, for example, to further improve NICC access to Synkros Gaming System and
commence connection with the state-licensed Centralised Monitoring System (and any other
systems to which it requires access).