By
Phil
- 11 August 2023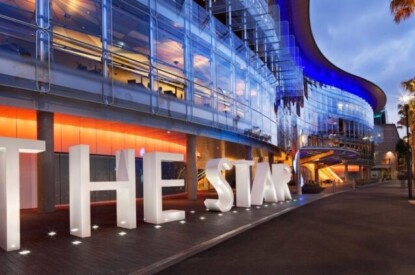 The Star casino in Sydney has reached an in-principle agreement with the NSW Treasurer, The Honourable Daniel Mookhey MLC, to amend its duty arrangements with the State.
The amendments once formalised are designed to deliver a sustainable outcome for The Star and to protect the jobs of thousands of NSW team members at The Star. A summary of the key duty rate amendments (agreed in-principle) with the State is set out in Annexure A. The process to complete long-form binding agreements will now commence with Treasury to fully document the duty arrangements and ancillary matters.
As previously advised, the former NSW Treasurer in the lead up to the NSW 2023 election announced
without prior consultation with The Star, a proposed increase in NSW casino duty rates originally intended
to take effect from 1 July 2023.
The Star has consistently maintained that the former Treasurer's proposed duty increase was not
sustainable, flawed in its design and, if implemented as originally proposed, would significantly challenge
the economic viability of The Star's Sydney business putting the jobs of thousands of NSW team members in jeopardy.
The Star's CEO and Managing Director Robbie Cooke said: "The formal consultative and structured approach implemented by the Government has enabled an in-principle agreement to be reached which protects our Sydney team's jobs and the viability of The Star Sydney. While the in-principle agreement will result in an uplift in duties payable to the State, it has due regard to the circumstances of our Sydney business and as such helps to create a sustainable path forward for The Star Sydney. The expected additional duty payable in FY24 is circa $10 m.
"It is also designed to provide employment certainty for team members in arrangements agreed with the
United Workers Union. In addition, it will see The Star Sydney introduce a trial of its cashless gaming
machine technology in October this year on 50 gaming machines and 8 gaming tables.
The arrangements enable us to continue working at pace to implement the significant reforms required to
restore The Star Sydney to suitability, earn back the trust of the community, and ensure we remain a
valuable contributor to the NSW economy."
The resolution of uncertainty regarding NSW casino duty rates will also help facilitate The Star's previously foreshadowed plans to refinance its existing debt funding arrangements. The Star intends to provide an update on the refinancing process in the coming months.