By
Phil
- 4 April 2016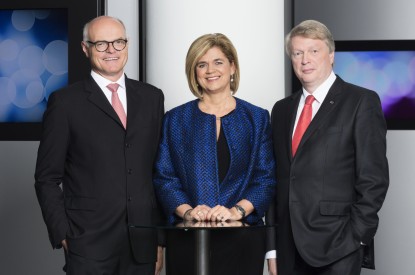 Casinos Austria and Austrian Lotteries Group have reported their best ever year in 2015 with GGR of € 3.6bn due to an improved cost structure and better performance online.
The domestic casino side of the company; Casinos Austria AG reported income of €20.99m, Österreichische Lotterien GmbH, the Austrian Lotteries), achieved €62.79m whilst Casinos Austria International reported income of €8.1m.
The results benefitted from large-scale casino investments, as well as the expansion and enhancement of the food and beverage (F&B) offer. Casinos Austria welcomed more than 2.7m guests in the last year. This represents an increase of 8.6 per cent year-on-year and marks the best attendance in15 years.
For the first time in history, the 12 domestic casinos were able to surpass the €300m sales mark. With €310.73m, they increased sales by 20.3 per cent year-on-year. Guests also positively acknowledged the F&B initiative. The ten restaurants operated under the in-house brand Cuisino generated total sales of €15.2m, which equals a year-on-year increase of 15 per cent.
Last year, Casinos Austria invested nearly €23m in the refurbishment and further development of the existing casinos as well as the new location in Zell am See. At Casino Bregenz, the second construction phase was completed with the expansion of the F&B area and the completion of the façade. In Linz, Cuisino successfully took over the F&B segment. Casino Graz expanded and redesigned its Jackpot Café and in Vienna, the gaming area on the third floor was completely overhauled and a VIP area was created. Casino Salzburg saw a general, large-scale renovation accompanied by a spatial extension of the gaming area.
Austrian Lotteries achieved the best operating profit in its history of nearly 30 years. Despite a small decline in sales, the company presented the second-best result with €3.084bn and increased its operating profit by 8.8 per cent to €62.8m. Moreover, the profit on ordinary activities with roughly €76.3m and the annual income of €60.3m also marked absolute record figures.
With €1.33bn, the classic lottery games remained on the same level in a year-on-year comparison. However, the company's flagship product Lotto "6 aus 45" generated a gratifying plus of five per cent, resulting in sales of €615.7m. Bingo achieved a sales increase of 5.1 per cent due to long multi-bonus cycles and in the scratch-off ticket segment, the multi-game strategy generated a plus of 1.3 per cent with several new games.
EuroMillions saw a small sales decline of just under ten per cent, which led to total sales of €306.2m. However, this tendency has already been reversed during the first months of 2016.
The online platform win2day expanded its mobile game range and sales went up by 10.5 per cent to €1.30bn, which also marks an all-time high. The Video Lottery Outlets of WINWIN had to face aggravating circumstances in terms of regulatory framework conditions: Due to a legally required reduction of the number of VLTs by 28 per cent and various new provisions (registration of every single guest since 1 January 2015 and access only with player card), sales dropped by 29 per cent to €451m. However, during the first months of 2016, WINWIN has already recovered substantially.
Casinos Austria International also reported good news with an operating result of € -5.7m in 2014 being turned into €+8.1m in 2015. Consolidated results were improved from -10.9m to -3.8m. The improvement of operating profits (before restructuring) by €7.2m can be attributed to increased sales in Germany up €1.72m, Hungary up €1.54m and Belgium up 0.9m, as well as additional savings in terms of expenses and the sale of the loss-making operation in Canberra in 2014.
In his tenth year in office, Chairman Karl Stoss looks back on an extremely successful track record: "The figures show that the reorganisation and efficiency programmes have been as successful as the numerous innovations and improvements in the product portfolio." Naturally, there are things – especially in the lottery business – on which we have little or no influence at all, as is the case in terms of the development of jackpots, says Chairman Stoss: "However, the fact that we were able to substantially increase profitability in nearly all segments is mainly the result of hard work and will therefore also have a sustainable effect."
The group stated: "Although healthy figures are more than enough reason to celebrate, the main principle of the Group has always been and will always be its socio-political responsibility. The most important topic in the portfolio of measures: player protection. Precautionary measures are continuously improved and enhanced, e.g. in the context of events like the 12th Annual Responsible Gaming Academy, as well as recurring certifications according to external audits, which contribute to the fact that the entire group remains an international leader in this respect."
"The big winners are, on the one hand, our customers: €2.4bn was paid out to guests and customers in the past year. On the other hand, in terms of taxes and duties, the Group is among the top three of the country. €519m of game-related taxes and duties plus other tax payments and contributions result in an impressive total of €589.4m."