By
Phil
- 23 November 2020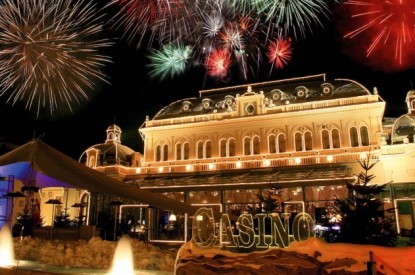 The EU Commission has approved the joint control of Casinos Austria Aktiengesellschaft (CASAG) by the Czech gaming group Sazka and Österreichische Beteiligungs AG (ÖBAG) without any conditions.
The EU authority said Tuesday that the takeover would not raise competition concerns because of its limited impact on the market. The merger was therefore examined using the simplified procedure.
The Casinos Austria Group employs around 3,400 people in Germany and abroad, around 1,700 of them in Casinos Austria AG, i.e. in the twelve casinos and the headquarters in Vienna. The Czech Sazka Group is by far the largest shareholder, holding 55.48 percent of the casinos . The Austrian state holding company ÖBAG owns 33.24 percent.
In September, Casinos Austria International reported a loss of €10m following a year on year revenue loss of €52.8m due to the coronavirus pandemic.
It said: "The global economy contracted significantly, especially in the second quarter of 2020, due to the sometimes drastic measures taken to contain the coronavirus. The land-based gaming industry is one of the industries most severely affected. While the Casinos Austria International Group's gaming revenues in January and February 2020 were 11 per cent higher than in the previous year, all casinos had to shut down in March 2020. The management immediately took all measures to curb [costs]. Fortunately, good gaming revenues have been achieved in the first few weeks since the opening"
Casinos Austria International has now reopened casinos in Germany, Hungary, Switzerland, Liechtenstein, Denmark, North Macedonia, Australia and Egypt.