By
Phil
- 29 November 2022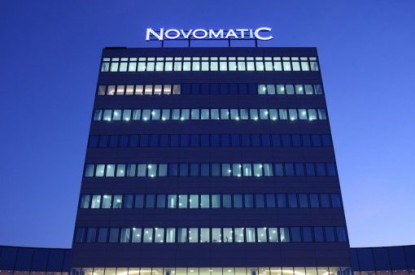 Austria-based slot manufacturer and international casino operator Novomatic has been awarded G4 certification in Italy and Spain for its commitment to responsible gaming.
This follows similar certifications already achieved by the company's top-selling subsidiaries in Austria, Germany, the UK and the Netherlands. The G4 certification in Italy and Spain now underlines Novomatic's position as a leading supplier of Responsible Gaming in these core markets, as well. For Novomatic as an international operator of gaming venues as well as a globally exporting technology supplier, Responsible Gaming has always been a top priority.

Johannes Gratzl, Member of the Executive Board of Novomatic said: "The successful G4
certification according to the highest international player protection standard now also in Italy and
Spain is a remarkable success for us and proves the high importance of player and youth protection
at Novomatic."
Ryszard Presch, Executive Board member for Novomatic, added: "As an operator of international casinos and a globally exporting technology supplier, compliance with the strictest Responsible Gaming standards and our commitment to social responsibility are an essential part of our corporate strategy. The certifications in Italy and Spain are further milestones on the chosen path, which will be consistently implemented as we move forward."

Ynze Remmers, Lead Auditor at G4, explained: "G4, as a worldwide accreditation program, urges
the gambling industry to take responsibility and minimize the impact of problem gambling on
communities. Novomatic, successfully passing audits in their five biggest markets and the
Netherlands, with the most recent successful audits in Italy and Spain is showing that the chosen
route is working. Novomatic demonstrates that Responsible Gambling and harm minimization is
a top priority."

Novomatic was the first Austrian gaming company to be certified according to the internationally
recognized standard, which is considered the strictest in the field of player protection worldwide. The
fact that the majority of the Group's revenues are already certified according to G4 is also unique in
the industry. Every three years, the relevant standards are audited in line with the latest scientific
findings on the basis of around 100 criteria from all business areas – these include, for example,
internal guidelines on prevention training, player and youth protection measures, responsible
marketing activities, customer education on the risks of gambling, and self-limitation or blocking
options.