By
Phil
- 5 January 2018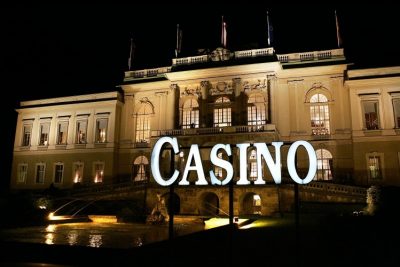 Czech-based lottery group Sazka Group has been given approval for a transaction that will see it become the largest shareholder in Casinos Austria.
In August 2017, Sazka said it wanted to buy shares from two major Casinos Austria shareholders, taking its ownership of the company from 11.3 to 34 per cent.
Sazka said it had 'received the approvals of all outstanding national and international gambling authorities' required to complete the deal.
It can now buy shares from the Raiffeisen group Leipnik Lundenburger and UNIQA insurance, which together hold nearly 23 per cent of the company.
The Ministry of Finance, responsible for gambling in Austria, also gave the green light in Vienna, saying that having conducted a lawful fit-and-proper audit, it had 'no objections' to the new majority owner.
Sazka Group, which runs the Czech national lottery, is owned by Czech businessmen Karel Komarek and Jiri Smejc.
In the autumn, the Czech group announced that it would seek 'sole control' over Casinos Austria, in which case it would need to own more than 50 per cent of the company. However it is not yet known how they will reach this goal as neither Novomatic nor ÖBIB have so far given any indication that they intent to sell.
The second largest shareholder is the state owned ÖBIB with 33.2 per cent followed by Novomatic with 17.2 per cent. Novomatic had tried to take control of the company in 2016, but failed in the competition courts.
Last year, Casinos Austria and Austrian Lotteries Group reported its best financial year in its 50-year corporate history with an eight per cent rise in group revenues to a record €3,885.95m. Visitor numbers at Casinos Austria's 12 domestic casinos were up by 10.6 per cent in 2016 compared to the previous year: together, these casinos welcomed a total of 3,009,946 guests, more than half of whom were international visitors. This led in turn to a strong rise in gaming revenues, which were up 5.2 per cent year-on-year to €326.83m.