By
Phil
- 15 March 2023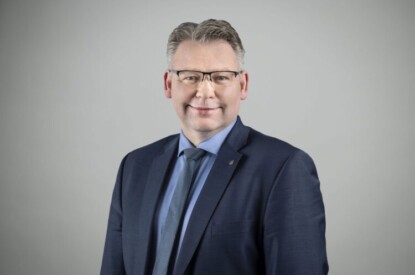 With effect from April 1 this year, Stefan Bruns will take over as a new member of the Management Board of the Gauselmann Group as Head of Sports Betting and Online Gaming.
The tasks of the newly created board position include strengthening the stationary and online-based sports betting offering, the strategic expansion of virtual slot games and the internationalization of these two business areas.
"I am delighted to welcome Stefan Bruns, who has been a leader in the company for nine years, as a new member of the Executive Board. His experience and expertise are excellent prerequisites for successfully managing the newly created Sports Betting & Online division," explained Paul Gauselmann, company founder and CEO of the Gauselmann Group. "Sports betting and online gaming are promising and promising markets in which Mr. Bruns will continue to expand and strengthen our activities. I wish Mr. Bruns a happy hand and much success for his important and responsible tasks."
Stefan Bruns studied economics at the University of Osnabrück with a focus on production, marketing and business informatics. After completing his studies, the business graduate headed the marketing, training and CAD sales department at the software provider 2020 Technologies before he was appointed CEO of I2002S Business AG in 2. Two years later, he moved to the Espelkamp-based company Harting Systems, where he served as Managing Director for ten years.
Stefan Bruns began his career in the Gauselmann Group on 1 April 2014. After various management positions at the subsidiary adp Merkur, he was appointed to the management of the sister company Merkur Casino in February 2017. From then on, he was responsible for all foreign activities of Merkur Casino – and thus for the operation of over 450 gaming venues as well as online and live game casinos in other European countries with around 4,800 employees. This task will be taken over by Irina Ruf, who has already worked as Executive Operations Director International at Merkur Casino in recent years.
"I would like to thank you for your trust and look forward to the challenging tasks ahead," said Stefan Bruns after his official appointment to the Executive Board. "The focus will be on the strategic expansion of the online-based and stationary sports betting offering as well as on the bundling of all worldwide online gaming activities. We want to create sustainable structures and products in order to consistently expand our market share in the areas of sports betting and online gaming and to successfully position the Merkur brand in the long term."
52-year-old Stefan Bruns lives in Barnstorf, Lower Saxony, is married and has four children. In his spare time, he is involved in local politics as deputy mayor and council member of his hometown.