By
William
- 7 December 2021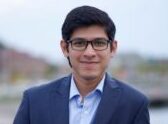 Adi Dhandhania, Chief Operating Officer – North America at Bally Interactive, explains how the formation of Bally Interactive division is guided by the player funnel – a concept that 'graduates' players from the moment they are digitally acquired into free-to-play, daily fantasy sports, sports betting, Bally Bet and, following the acquisition of Gamesys, iGaming.
What is a digital-first approach in 2021?
A digital-first approach is about ensuring that we, as a company, think about everything from a digital perspective. As you know, Twin River, which is now Bally's Corporation, began as a physical casino company. The recent acquisition of Gamesys, and appointment of Gamesys CEO Lee Fenton as CEO for Bally's Corp, demonstrates how important the digital side of the business is today.
This also shows we are shifting the culture of the company from being a physical operator to an omnichannel operator in a digital-first way. Nonetheless, we should not forget the importance of the physical business as we transform into a digital first organisation.
The Bally Interactive division began life with the acquisition of Bet.Works. What made Bet.Works the ideal sports betting software and services provider to build such an expensively assembled division around?
Every company must go through build versus buy decisions. When we reviewed the landscape and the speed at which the US sports betting market was moving, it made a lot of sense to buy rather than build. The US is a force-led market, which is no surprise to anyone, so it was important we start with an anchor asset that was a sports betting technology company.
We also established that it was crucial we own all the technology to have the ability to react to customer needs and come up with a differentiated offer. Bet.Works offered us a fully developed technology stack and sportsbook engine.
Since then, Bet.Works has been joined under the Bally Interactive umbrella by SportCaller, Monkey Knife Fight and Telescope. Talk us through the strategy, individually and collectively, behind these three additions.
If you look at the assets we've amassed so far, SportCaller and Monkey Knife Fight are top of funnel assets for us. SportCaller's free-to-play bonus engine helps us build a database, leverage our distribution with Sinclair and get folks within our funnel.
Daily Fantasy is live in over 40 states in the US, so the Monkey Knife Fight product gives us real money data on customers whom you can eventually graduate onto a sports betting product such as Bally Bet. This forms part of a well-defined strategy of the player funnel – starting with free-to-play, moving to DFS, and finally, Bally Bet.
Other assets we've acquired such as Telescope, AVP, and Live at the Bike! are content-driven initiatives. Any media market for the most part is a linear, one-way stream and we have distribution through Sinclair, but there is no two-way interactivity. We believe sports is a social experience, so having an asset like Telescope that can tie a physical linear experience into a two-way communication is very important.
Content will also be important going forward for our ability to engage with our audience. Investing in a company or league like AVP brings us unique content we can gamify. Given our core process has been that media and gaming will converge, we are spending our time on both assets in a two-pronged approach that has resulted in the acquisitions we have made so far.
These assets are currently decentralised to maintain an entrepreneurial spirit. When will you look to make them more optimised and bring them all together?
We have kept them standalone as it fosters innovation; however, we are integrating where necessary. Not everything needs to be combined on day one, but the product and user journeys need to be, and that is currently our focus. In terms of making sure we change the entire team dynamics and bring them in, we will evaluate whether that will ever be necessary in the future.
How will you achieve this operationally? How do you effectively and cohesively manage everything as one entity?
We have cohesively organised these assets within Bally Interactive. Though Bally Interactive maintains all these assets, we appreciate their differences and strive to retain their distinct value propositions. An FTP user is different than a DFS user.
We don't want to break that cycle because we know it works well and we want to keep it that way, but at the same time we realise there must be some consistency across the product and user journey, and that's where all the teams work together to ensure that. They don't operate in silos, rather, each is well integrated within Bally Interactive – we're just not bringing the teams together.
All working towards the end goal of Bally Bet.
Absolutely. Think of it from a regulated gaming standpoint. Looking at the US marketplace today: You have free-to-play in 50 states where there are no restrictions; DFS is available in over 40, for sports betting, however, there are 30 states with legislation and only twenty or so are active in some shape or form. It will take some time to have critical mass on the sports betting side. Meanwhile, you still need to engage and interact with customers, and FTP is a great way to do this.
From here, you graduate to DFS offering a real money product, KYCs, geolocation – all the things you would do from a betting standpoint. Ultimately, customers should then be able to convert to a betting product, which is the end of the funnel. Of course, we now have an iGaming engine at the end of the funnel and the early data from operators in New Jersey and Pennsylvania demonstrate the cross-sell opportunity between sports and iGaming.
Let's discuss Gamesys' iGaming engine – bringing thousands of staff and vast technological databases. How are you approaching the task of bringing the engine from Europe to the US?
It's not easy. We recognise it is one of the largest and most important deals we have done. It's clear iGaming will be a larger part of the market in the future, and it is more profitable than sports betting, so it was important we invested in the right company. It brings with it thousands of people, which is great because we need the additional capacity, as well as a lot of management expertise and the technology stack.
Moreover, it is a data-driven company, which speaks to what we first discussed regarding a digital-first approach. We now can take all the data and run it through the algorithm that has been optimised by Gamesys over the years and use this to predict what the best marketing dollar spend would be from a captive LTV perspective and be more efficient than our peers in the space.
In terms of bringing the engine from Europe to the US, the good news is that Gamesys was already live in the US. They operated in New Jersey and provided a B2B service to Tropicana and Virgin Casino. They have experience and have been in the iGaming space in the US from day one in 2013. A lot of the learnings are under the belt, and it is our time to optimise it as a B2C company and expand that further.
Sports betting technology – tick. iGaming, FTP, DFS – covered. What other types of complementary businesses and assets are you looking at to supplement Bally's omnichannel efforts?
We can't talk about specific assets, but I can say looking at the myriad assets we've got that the components are there. We have the funnel. We are very opportunistic and if we see opportunities to get content and data assets, we will consider them. However, the building blocks and key pieces to the puzzle are already in place.
What opportunities does the purchase of AVP (Association of Volleyball Professionals) present in terms of distribution and gamification?
It gives us unique content. We have massive distribution channels through Sinclair that exist today. We have an ability to produce new content that is controlled and can create new engagement means across multiple platforms. If you look at Bally Sports today, it is rerunning all the AVP games. We have taken a sport that used to be seen as a once every four years Olympic event and made it more mainstream. Eventually, our ability to gamify this is exciting.
Does this type of agreement showcase the Sinclair relationship at its best?
It shows our power and alignment of the company around distribution. Sinclair has some of the best distribution that exists in the live sport space. We can leverage that distribution and produce new content without interfering with live game windows.
Non-live game windows are the perfect opportunity to put out this type of content as there are a lot of eyeballs on it. Telescope will be the product we place on top of our content and then create two-way interactivity that doesn't currently exist today.
The acquisition followed hot on the heels of Bally's signing the first ever gaming access deal with a professional women's sports team, WNBA's Phoenix Mercury. What was the thinking behind the agreement?
We as a company believe in promoting Women's sports. As responsible corporate citizens, it brings to us a unique and different fanbase. We have made a commitment to the Phoenix Mercury and AVP to bring female athletes to the forefront. Female sports are on the rise and new sports streams such as soccer, which is not yet mainstream in the US, will see women dominate. We are very optimistic it is the right way forward.
Bally's has acquired several land-based casinos with a view toward integrating many elements of its physical customer management technology with an online experience. How is this going to be achieved in practice? What are the challenges and friction points with such an undertaking?
It is a massive undertaking looking at the portfolio of casinos we have. None of them has the same branding. We recently announced that we are moving towards a casino card solution and loyalty programme that triangulates across all our properties that are being rebranded under the Bally umbrella.
These initiatives are being taken to give a consistent look and feel to the customer experience. A lot of the integration is driven by technology and making sure we can reward and engage with customers through digital means.
When will these casinos be homogenised into a unified brand and players club?
There is a lot to do with a whole supply chain and logistics to be mindful of, especially in current times with COVID. We are still rebranding our properties – we have announced a few – and others are on the docket to get rebranded soon.
What are your expectations for 2022?
It is an important year for us – one of integration and execution. We've acquired a lot of interesting assets which we've discussed and integrating a company with the size and scale of Gamesys is top of the list. Alongside that is the execution. An iCasino product will be launching by the end of the year in New Jersey and we will debut a new and revamped Bally Bet 2.0 product with the Gamesys technology stack integrated with Bet.Works' sports betting technology.
2022 is the year we will bring all the combined technologies we've acquired to the market.