By
Lewis
- 17 June 2021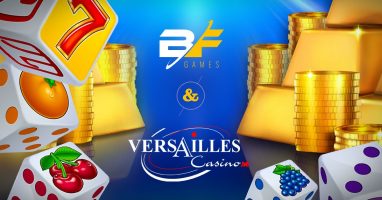 BF Games has taken a selection of its portfolio live with Belgian operator, Versailles Casino.
Eleven of BF Games' dice slot tiles are now available to Versailles Casino's customers, including Royal Crown, Stunning 27 and Stunning Hot. As well as its online casino, Versailles Casino also operates three land-based game halls around Belgium.
Claudia Melcaru, Head of Business Development at BF Games, commented on the agreement: "Our dice games have gained a big following since we launched in Belgium and this deal with Versailles Casino is testament to the popularity of our content in the country.
"The Versailles Casino brand is well-established and we are thrilled to be added to their casino lobby and to offer our games to their growing customer base."
Ludovic Lefevre, Manager at Versailles Casino, added: "We aim to offer our customers the best content on the market through diverse themes and exciting gameplay and BF Games' portfolio ticks all the boxes, so we couldn't be happier to introduce their content on our site."