By
Phil
- 15 May 2014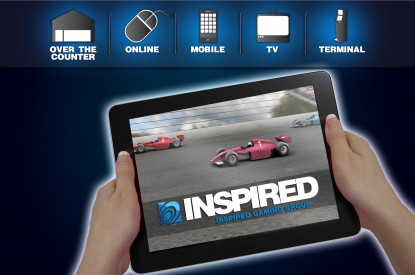 Inspired Gaming has supplied its Virtual Sports product to Circus Group's online and mobile platform in Belgium, www.Circus.be.
Already the largest online operator in Belgium, Circus.be is one of the first operators to allow players in the country to bet on virtual sports.
Inspired is initially supplying four of its premium Virtual Sports games to Circus.be: Football, Horseracing, Greyhounds and Tennis. Due to the advance capabilities of Inspired's Virtuals Dashboard, Circus Group can schedule the four different event channels to each broadcast a new event every three minutes, creating a total of nearly 2,000 betting opportunities a day on www.circus.be/en/virtual-sports via the internet and on mobile devices.
Players can choose from a wide range of bet markets, place accumulator bets across multiple races, and watch the result unfold via direct streaming of premium quality Inspired Virtual Sports events.
Emmanuel Mewissen, CEO of Circus Group, commented: "Adding Inspired's Virtual Sports to our online platform is a fantastic extension to our first class entertainment portfolio and we have already seen impressive income performance within the first few weeks. We are always looking to provide fresh and exciting content and by showcasing Inspired's Virtual Sports we continue to maintain our position as the pioneer of online betting in Belgium. Inspired was the obvious choice to provide quality virtual sports products that are proven to be popular with players and generate impressive incomes around the world."
Steve Rogers, SVP of Virtual Sports and Mobile at Inspired, added: "We are delighted to be working with Belgium's leading online operator, Circus.be, and are expecting to see impressive results. This is a great time to launch with Circus as there will be a spike in all sports bets during the Football World Cup in June based on our experience. Typically our Virtual Sports add 10 to15 per cent to sportsbook revenues and generate 100 per cent more revenue than our closest competitor. With product enhancements launching continuously, we expect this lead to widen in the coming years."
Inspired's retail, online and mobile Virtual Sports, including 10 sports and four numbers games, provide a 24/7 stream of virtual betting – Inspired's online operators typically broadcast between four to seven channels of virtual content simultaneously. Unlike competing products, the schedules and margins are fully operator configurable, and the graphics can be customised with branded backgrounds. Inspired supplies Virtual Sports to operators in 35 countries and most recently launched in Italy across 7,000 venues and market-leading websites, and has become the product of choice for Italian operators representing over 95 per cent of the market.