By
Phil
- 4 September 2023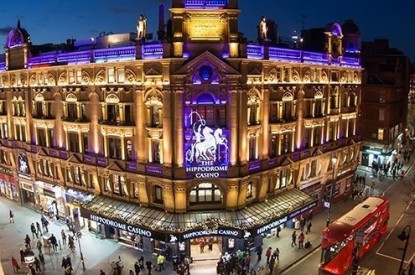 The European Casino Association (ECA) is proud to announce the recipients of the 2023 ECA Diversity Scholarship: Kerryjane Craigie from The Hippodrome Casino, London, and Beatrix Fartek-Pap from Casinos Austria, Vienna.
The jury chose these accomplished individuals in recognition of their commitment to promoting diversity and inclusion within the casino industry.
The ECA Inclusion & Diversity Scholarship, now in its sixth year, offers two deserving employees from ECA member companies the opportunity to attend the prestigious Executive Development Programme (EDP) in Lake Tahoe, USA. The EDP is a collaborative effort between the UNLV International Gaming Institute and the University of Nevada, Reno College of Business and Extended Studies. This programme is a key resource for ambitious gaming executives looking to enhance their leadership capabilities and strategic thinking skills.
This year's EDP will run from November 4-12, 2023, as the UNLV hosts its comprehensive professional development programme designed for future C-suite executives within the casino industry.
The ECA Chairman, Erwin van Lambaart, has expressed the ECA's unwavering commitment to promoting diversity and inclusivity within the industry. The Diversity Scholarship is one of the ways the ECA acknowledges individuals' efforts towards this goal. Both scholarship recipients have demonstrated exceptional professionalism and dedication in their roles and are expected to gain significant insights from the EDP, aiding their career progression within the casino industry.
The EDP, running for over three decades, has become a steppingstone for gaming executives seeking to elevate their leadership skills and strategic thinking. Participants in the programme have the unique opportunity to learn and share best practices with peers from around the world. This year's scholarships have been awarded to two aspiring leaders, both hoping to expand their professional education within the industry.
The ECA wishes to convey its heartfelt appreciation to its partners pivotal in the success of this Scholarship Initiative. This includes the EDP, AGEM, and Clarion, whose invaluable participation forms the backbone of this empowering endeavour. Furthermore, the ECA extends its sincere gratitude to the highly dedicated jury members. Despite their professional obligations, they diligently devote their time yearly to scrutinise applications, ensuring the selection of the most deserving candidates. Their commitment to promoting diversity and inclusion within the casino industry is truly commendable.