By
Phil
- 24 April 2020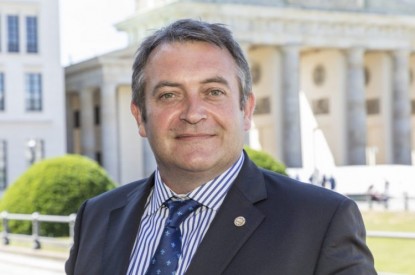 Yesterday's European Council videconference saw Member States agreeing the outline of an economic recovery plan and endorsing the Commission's roadmap setting out a path to exit from containment measures.
Commenting on the outcome of the meeting, EUROMAT President Jason Frost said: "The fact that European governments are working closely to find a clear path out of containment is good news for everybody. From the very beginning, our members' first priority has been the safety of staff and customers and this remains the case. Any decision to start loosening restrictions has be based on a careful assessment of the public health risk.
"In the meantime we are asking that the dialogue between our industry and national authorities about the feasibility of re-opening starts now. Through enhanced hygiene measures, managed capacity, staff training, information for customers, etc. we are able to do a lot to ensure safe operations that comply with social distancing.
"In addition, while venues remain closed, support is urgently needed for our members. Across Europe I have seen authorities swiftly introduce, liquidity schemes, tax relief and employment support, which are absolutely indispensable right now; however, we have seen a mixed response from gambling regulators. I think it is right that they should take some sensible steps to help regulated companies by relaxing rules on payments associated with licence fees and look to avoid short-term legal changes which would entail a compliance cost for business."