By
Lewis
- 5 June 2020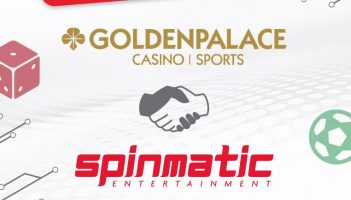 Spinmatic has signed a partnership with Golden Palace that will see its full suite of video slots and bingos available through the Belgian gaming hall's online platform.
"The astonishing artwork and the well written pay tables convinced us to go for Spinmatic as an extra addition to our portfolio. Our customers seem to like this combination, as they are off to a good start," commented Glenn De Cuyper, Golden Palace's Product Lead Casino and Sportsbet.
"This is amazing. Golden Palace is a true authority in the betting industry in Belgium. It is great to partner with them and strengthen our presence in that country as part of our 2020 strategy," explained Norbert Mathies, Spinmatic's CEO.