By
William
- 21 October 2021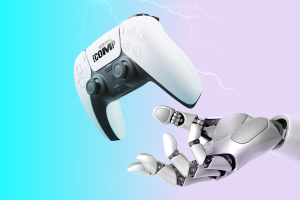 Sports and esports betting provider BETER has unveiled a new product to its portfolio – Virtual eComp Artificial Intelligence esports tournaments.
Virtual eComp_Football involves over 3,000 fast virtual football matches per month held on weekdays between 5:00 am – 7:00 pm (UTC), lasts for 12+ minutes and players can place bets on up to 10 markets per match.
Virtual eComp_Basketball features AI vs AI matches. Cyber Basketball comprises 24/7/365 tournaments that fill sportsbook's free airtime with over 1,500 events per month. Each game has four eight-minute quarters and allows bets on up to 18 markets per event.
"AI tournaments are a fantastic solution for sportsbooks. They ensure stable margins and revenue growth for our clients, full integrity and with many matches on offer, the fun never stops with Virtual eComp matches.
"AI tournaments are organised in strict accordance with these tournaments' policies of transparency and fairness, which makes our products safe and trustworthy," commented Gal Ehrlich, CEO of BETER.