By
Lewis
- 22 April 2021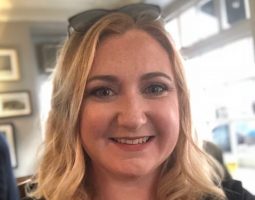 How do operators maintain a fresh and updated slots offering whilst also delivering proven popular titles that remain player favourites? Ciara Nic Liam, Commercial Director – Gaming at Betsson Group, details the methodology behind slot management and explains why suppliers must prioritise the way in which they communicate game narratives to help operators understand how the title can be best promoted.
What is the primary purpose of the game lobby?
For us, the lobby is best used for surfacing and exhibiting game content to our customers. We have over 5000 games available on our platform, so considering the sheer volume of games we host, the lobby is perfect for enabling customers to easily find the game they want.
The way we categorise and layout our games in the lobby is specifically designed to enhance the customer's journey of exploration throughout our platform and various brands. Whether it's favourite games, recent games or recommended, we always endeavour to present games in such a fashion that whatever the customer is looking for, the game lobby will help them find it.
Another key purpose of the of the game lobby is to encourage our players to trial new content. A great example of this can be found in our Finland offering where we introduced a 'value for money' category, perfect for low volatility customers looking for real entertainment value.
Being able to hold a customer's hand through their playing journey is the most important thing for us, leading them to the content that we know they'll appreciate. The game lobby is a perfect way for us to do this.
How do you differentiate your game lobbies from other operators?
Our decisions and product offering strategies are driven mostly by customer insights. The knowledge that we already have on our customers and Google analytics, coupled with key player behavioural data from our suppliers, enables us to tailor content for our customers effectively.
Our ability to be intuitive and fully understand what the player wants and then deliver this to them in a timely fashion is our core USP and a clear way to differentiate ourselves from competitors.
Who makes the ultimate decision about which slots feature in the game lobby? How extensive is the decision-making process?
Ultimately, the decision is with our Head of Games. He has over 20 years of experience in the industry and has a very broad, generalist range of knowledge relevant for all the markets we operate in.
Partnering with our various team's regional experts gives him an advantage of real 'on the ground' insight, enabling us, as a company, to make the most informed decisions and get the balance of games just right.
How many games make up the lobby? Is there a perfect ratio to avoid overwhelming the player whilst providing a diverse range of titles?
Unfortunately, finding the perfect number of games to display in the lobby is not a straightforward task. Every game we launch will of course have an impact on site performance, so there is no perfect ratio in that sense.
However, we mitigate the chance of a player being overwhelmed by choice through putting all our efforts into ensuring that every type of game is available and easy to find. A great way for us to facilitate this is with our weekly review of failed searches.
If a game is being searched for a lot and we don't currently offer it, then we will of course attempt to integrate it into our portfolio as soon as possible. This way we can ensure the customer is getting what they want with minimal chance of being overwhelmed.
How do you focus players attention to areas of interest? How do you guide the player to navigate the site in the way you'd like?
This is achieved most effectively via the categories on our websites. Depending on the brand and market, we will create the most relevant sections for our players. Game tags are also very useful when trying to focus a player's attention on a particular game title.
Using tags such as new, exclusive or jackpot really helps to draw a customer's attention. We're doing a lot of work on developing this technique, through pulling more data from API's we are also able to identify items such as the 'hot' jackpots, which will be the next prize pots to drop.
Customers seeking jackpot games will be attracted to these tags and get more satisfaction from their experience when they recognise that the information we're giving via these innovative tags is reliable. This really helps in building customer trust, once they recognise that we are genuinely adding value to their gaming experience and empowering them to make more informed decisions.
Are there limits to the technology currently used to create lobbies? What is the next innovation?
Yes, there are technological limits. In our case, we have so many games but only a limited amount of categories to sort them into. For us, the next step is in effectively being able to present the most relevant games to the audience.
I believe that the next innovation already exists within the market, with personalised engines that help to order and support lobbies, recommending the best games to players. This sort of tech isn't actually new but it's just that not enough operators have made the transition yet, it's definitely time more operators embrace this sort of technology, for the betterment of our industry as a whole.
Most of our time now is spent looking for ways to further automate the lobby so that players are only presented with games they will want to play. The next step is perfecting this and integrating new technology that will allow us to positively influence player journeys but still giving them the freedom to explore new content.
What features do you look for in lobby slots? Do you seek an equal distribution of jackpots, multiplayers and skill-based games to have something for everyone, or do you have weightings for each game type depending on the market demographic?
What we look for in a game depends mostly on the demand from that particular market. A good example of this is the UK, where historically, jackpot games have been very popular.
But we wouldn't put the same focus on jackpot games in our Italian markets because the compliance requirement for ring-fenced jackpots means the totals are less appealing. For this reason, the type of slots we look for will always vary by market, there isn't one consistent feature type that we go for.
On the other hand, as an industry leader, we believe it's also important to buck trends. Leading the customer to something new is something we pride ourselves in. Through innovative and highly relevant category creation, we're able to encourage the customer to trial new games and extend their times playing games they'll enjoy.
How risky is offering several different game types? How do you encourage players to try an alternate type of game without potentially disenfranchising them?
In Q4 last year we had close to one million active customers and processed over a billion transactions each month, which is a huge amount just from our gaming customers. Our number of customers by far exceeds our number of games available so we will only suggest games that we're sure will have great entertainment value.
We don't see offering different types of games as a risk, it's more of an opportunity to broaden our customer base. There are a lot of new types of games becoming available on the market from the likes of suppliers such as Green Jade, with their highly social focused games or games with new mechanics such as Megaways that we've seen performing well elsewhere in the market.
We will always make room for games like this because it's important to give everything a chance, allowing us to continue leading the market trends rather than following them. For a company as large as Betsson, we see this as an obligation.
How important is having a variety of slot volatilities in the lobby? Are free spins, multipliers, bonus rounds and wilds factors in the decision?
Having a selection of volatilities for our customers to play is incredibly important to us. Our player base is diverse which means they are all looking for something different. From our customer data insights, it's been made very clear that they are coming to our site for the intrinsic entertainment value. The level of game volatilities we provide, will have a direct impact on that.
For example, we've recently seen a sharp rise in online streamers playing our games. They are always on the search for big headline wins to keep their audience engaged. High volatility games are perfect for them. Then you have customers who want value for money and so a lower volatility game will work well for them.
These are just a couple examples from an extensive range of player profiles we have on our platform and we make it our chief objective to ensure we have a range of games to suit the varying customer motivations and drivers there are for playing with us.
Are certain themes, such as fruit machines, fairy tales and Ancient Egypt, boxes that need to be ticked to cater for the masses? Given the endless conveyor belt of these game types being churned into the market, how do you select which ones to promote?
We don't launch games according to checkboxes. We include games in our portfolio that will only add incremental player value. There's no denying the benefits in having certain popular game themes on our sites. Last year we launched around 30 'Book of …' Slots.
Games such as Book of Ra and Book of Dead are extremely popular. They play a pivotal role in gaining customer trust, especially those who have transitioned from a land-based playing environment and may not be immediately familiar with infinite range of games they see online.
Through using household brands, we're able to better attract this new type of player. Every game in our portfolio is present for a specific reason and will be attractive for a particular player type or market.
For example, in some of our LatAm markets, they are not used to playing casino games online, we have to ensure that when entering our site they are greeted with recognisable game titles that are easy to play. Choosing what games to promote is always a market lead decision, following the data and our regional insights.
How successful are branded titles which tap into popular culture, such as TV and film, for introducing new players to slots?
We've had huge success with branded titles in the past and they are great for customer acquisition as players are always most like to try games with familiar brands. One of our most successful categories for branded titles has been in Live Casino.
A sector that typically attracts a high value, VIP customer. But with the introduction of games such as Evolution's Monopoly or Deal or no Deal branded game show, this category has now been opened up to a more casual player profile. This is one of the greatest advantages of hosting branded titles and why we will always make a space for these type of games in our lobbies.
Is a sequel more likely to be featured on the lobby than an original title?
Sequels to high performing games will always have high visibility in our lobbies, especially when we know the customers will like them. Money Train 2 and Gonzo's Quest MegaWays is a prime example of this. Introducing sequel titles like these is not a risk for us.
Through utilising our data, we are able to assign specific values to game tile positions in the lobby. This way, we are able to position the games we know are going to do well in the best positions, but it must perform well in order to keep its place.
This process of featuring games, whether sequel title or not, will always be an ongoing negotiation and data evaluation to make sure we have the right games in those key featured lobby positions.
Is every game tested solely on its merits? Does your relationship with the studio have a significant role to play in the decision-making process?
Games are not published based on relationships even though we recognise the value in cultivating great relationships with our suppliers. It enables us to better understand the narrative and merits of the game for more effective promotion and ultimately, game performance.
Although poor relations with any specific supplier will potentially damage a games chances for selection, having a good relationship will not guarantee a game is launched either.
Our Head of Games is completely detached from the supplier relationship, which means his decisions are always objective and uninfluenced by supplier relationships.
All dealings with our suppliers are managed by our Head of Supplier Relations for this very reason. This is a very important strategy for us, one that we believe sets us apart from our competitors on this basis alone.
What are the trends for the way players select a game prominently displayed in the lobby?
The time taken for a player to login to eventually launching a game is a very important KPI for us, something we are continually trying to optimise. This KPI, understandably, varies from brand to brand but we have observed that most games are launched from just a few main lobby categories such as recently played or the games that are positioned above the lobby fold.
This is why we spend so much time on lobby management, because we are aware of how influential the layout of our games is in regard to what they are most likely to select.
What is the rationale for removing a game from the lobby? Is it often the case of a new, shinier title coming in, or the game not meeting expectations? Are there algorithms involved?
Our key rationales are developed through algorithms and reporting. Lobby management is a delicate balance between art and science. I wouldn't let an algorithm manage everything in regard to game selection and removal because there are other factors to consider such as game performance on a competitor site and game stickiness.
Naturally, games that don't perform well will be pushed lower down the lobby but if we know that this same game is performing well on a competitor site then we may attempt to re-position and give it another chance, rather than allow it fall down the ranks.
Also, not every game needs to be in the lobby and so having comprehensive search options is vital, allowing less popular games, that have been pushed down in the lobby to still be found easily.
What is the average length of time a title is featured in the lobby? If a game doesn't hit the ground running, do you have to be ruthless? Can it ever resurface?
Hosting the massive volume of games that we do, unfortunately, means we have to be ruthless. The average length of a featured game in the lobby is two weeks. We believe this is enough time for a game to get the sufficient lobby exposure it needs. After this point we then analyse the data and low performing games with little potential for growth will be pushed down by the algorithm.
We review our top 30 games every month. It's very difficult for games that have fallen out of this group in the lobby to resurface without extra promotion or re-positioning.
We launched 1000 games last year across our markets and only the best performing will last the test of time. Poor performing games are a financial risk to us, so this is why timing and placement is so important.
What can developers do to give their games a better chance of being listed highly?
As an operator, what's most important to us is the information provided and the way the game is communicated to us. We also see great value in understanding a company's roadmap. Suppliers such as NetEnt or Microgaming will always provide us with an informative PDF that has the dates and details of all their upcoming releases.
Our Head of Games makes all the decisions but what helps him make these choices is in how the game is presented to him and how the supplier feels the game will fit into our portfolio.
Suppliers must prioritise the way in which they communicate the game narrative and really help us to understand how this game can be best promoted. We only launch 50 per cent of all the games available to us, so to make the cut the supplier really needs to convey the potential value added to our portfolio.
It also helps when we can be involved in the development process, so we can have a transparent view of their data and compare it to ours. This creates increased trust between us and the supplier and enables a more informed decision-making process.