By
William
- 8 April 2022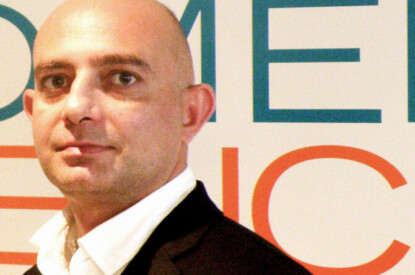 Andrea Rossi, Commercial Director for Latin America at Betsson Group, runs through the development of individual markets in the region and discusses the methods through which casino providers can stand out to capture market share.
Which iGaming verticals are showing the most promise across regulated LatAm igaming markets?
There are quite a few gaming verticals that are showing great promise across the LatAm region, and they do vary from country to country.
If we had to focus on the three regulated markets, Mexico, Colombia and Argentina, the most prevalent vertical is unsurprisingly, sportsbook but casino is surely the product growing at fastest pace in the region.
Although sportsbook is the obvious choice in terms of popular verticals across the region, player betting behaviours differ depending on level of maturity of each market.
Colombia is a largely soccer focused jurisdiction, whereas the Mexicans are drawn more towards American sports such as NFL, NBA and MBL. Although Argentina regulation went live recently, we believe that sportsbook will play an important role in the development of the market.
Poker could also be one of the biggest products. Regrettably some regulated markets have not yet found an agreement on allowing international pools hence those markets cannot yet compete with offshore operators targeting LatAm.
Once international liquidity will kick in then poker players will be channelised onshore and the vertical will start growing.
The same could happen with bingo, another vertical with great potential which normally doesn't get as much exposure online in LatAm because of the general focus most operators have on sportsbook and casino.
I believe that in the future if local regulators agree on enabling networks to use international liquidity, bingo is a product that can provide amazing growth opportunities as it provides an excellent way to acquire and engage more casual players, appealing to a wider demographic of bettors.
Esports, although not strictly a product vertical, is still marketed that way to consumers and is a sector of the market that is becoming increasingly difficult to ignore.
Catalysed by the onset of the pandemic, when traditional live sports were not available, this vertical skyrocketed as operators attempted to mitigate the lack of traditional sporting events.
Even though live sports have returned to our screens, esports has continued to gain traction across the region, showing great signs for future growth.
With football having such a passionate following across the continent, sports betting is intuitively the acquisition channel of choice. How do you see casino evolving as a complementary product to sports betting?
In a way, we've seen this happening already with poker in the past. Initially, it was a stand-alone vertical and then operators started integrating some casino games into the poker client, giving the poker players an opportunity to also play casino games. I believe something like this could be done with sportsbook.
We're already seeing some operators merging their casino games within their sportsbook UI, providing the perfect opportunity for operators to cross sell the vertical. This is more of a technical, UX focused process and can be very effective when deployed correctly.
There are also marketing based cross-selling opportunities for these verticals, acquiring casino players through sportsbook campaigns.
However, it's important to remember that online casino is still a relatively new concept in LatAm, requiring a strong educational aspect and more time for players to fully embrace this new market proposition.
Another way to migrate players over to casino from sportsbook is to implement a dedicated sport theme in the casino games themselves.
This will help the operator get closer to the sportsbook customers' gaming preference regarding the look and feel of the game mechanics and, in some cases, will be closer to a sportsbook mechanic than a casino or slot machine experience.
Sportsbook players are more attracted to classic table games, so we see products such as live casino, which can incorporate the excitement of live sports with the familiarity of traditional casino games, as a very important tool in the sectors' ongoing quest for player conversion.
Considering the diversity of countries in the region, how will vastly different cultural heritages shape the development of individual markets?
Product differentiation must be deployed according to the current stage of development iGaming has reached in a selected region. Some markets are more developed or mature than others, requiring differing levels of player education.
However, I believe the most influential factor to consider regarding successful entry into diverse markets is payments. This should be an operator's number one priority when entering a new region.
Some markets in LatAm are still very traditional and they don't trust online gaming, resulting in very low-level levels of bank account penetration.
Therefore, you will need a mix of online and retail payment solutions that can complement each other, adapting to differing customer journey expectations and providing a seamless omni-channel player experience regardless of region.
Another great way to ensure successful market entry across diverse LatAm regions is using local partners. With any of the markets we've entered, we never went in alone.
We have always greatly valued local expertise, demonstrated through our key partnerships established with operators including ColBet in Colombia, Casino De Victoria in Argentina and in Brazil with our acquisition of leading sports betting brand, Suaposta.
Given the prevalence of markets now online across LatAm, such competition between suppliers will inherently bring a greater need to differentiate. In what ways should casino providers look to stand out in order capture market share?
Localisation is key to for suppliers to be successful in LatAm. It is not just a matter of games, themes, or mathematics, but also getting closer to customers.
It is already noticeable that several international gaming suppliers are putting a lot of effort in localising their gaming technology and portfolio to the region and establishing hosting and operations in the region and looking to get their share of the market.
A big focus on mobile is required as its penetration is growing strongly but connectivity is not always efficient, especially on rural areas. This might force gaming producers to build light games to reduce impact also on costs.
It's imperative considering the large land-based community, which is still thriving. The key to success will be in finding new and innovative ways to replicate the buzz of a casino or shop floor and the choice of games available. Therefore, I believe live casino will play such an important role in this market development process.
Player education is still needed in some regions, so suppliers must ensure their games are simple and as player friendly as possible.
These are the fundamental ways suppliers will be able to give themselves the best chance of success in the LatAm market.