By
James
- 10 October 2022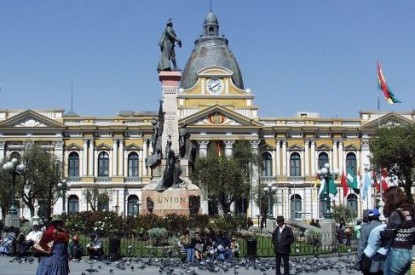 The Bolivian Gaming Control Authority (AJ) has announced that it has carried out a number of raids since the beginning of the year in order to clampdown on illegal gambling. In all the AJ said that it had seized 522 slot machines that were operating without permission and would proceed to destroy them.
Slots in small businesses are a growing problem. According to the AJ since 2011 as many as 20,000 illegal gaming machines have been seized of which 18,200 were subsequently destroyed.
According to the head of the organisation Jessica Saravia online betting increased sharply during the pandemic. In May she told local press: "We want to fight against illegality to protect the Bolivian population from possible scams . . . we will carry out a job of identifying web pages through which sports bets are developed over the internet, to initiate legal actions against them."
Meanwhile the AJ has begun a programme on responsible gaming for 2022, and has already drawn up a "Regulation for the Prevention of Gambling and the Promotion of Responsible Gaming," which introduces a registry so that people can exclude themselves or others from gaming establishments.
Bolivia still continues to lag behind both in the land based space as well as online. The gaming industry in Bolivia is still largely unregulated with illegal gaming widespread.