By
James
- 20 March 2023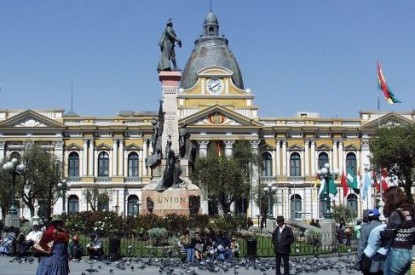 The First Anti-Corruption Sentencing Court of La Paz has handed down an eight year prison sentence to the former Minister of Health, Sonia Polo, who held office during the government of Evo Morales.
Polo is accused of the alleged crime of executing resolutions or orders contrary to the constitution for extending a contract in favour of a gambling company called Lotex which was active in the Bolivian gambling market at the time.
Currently, Polo is under house arrest and with the sentence she will be transferred to the Obrajes Women's Orientation Center. The sentence was confirmed by Judge José Luis Quiroga.
"After having deliberated with three judges, the criminal responsibility of Dr. Sonia Polo has been determined, former Minister of Health, imposing an eight-year prison sentence for the alleged crime of issuing resolutions contrary to the Constitution and laws of the Bolivian territory," he told press.
Quiroga explained that Lotex had a 10-year license from 2002, but in 2008 the National Lottery extended it for another 20 years. Polo in 2010 issued a resolution in favour of Lotex ratifying the 20-year extension of its license.
Lotex had an operating license from 2002 to 2012. Two years before the end of its contract in 2010 it began a process to renew its license for another 20 years and Polo granted it, although she later rectified and annulled her first decision.  For this reason she was denounced twice: the first time by the government and the second time by Lotex.