By
Phil
- 2 August 2021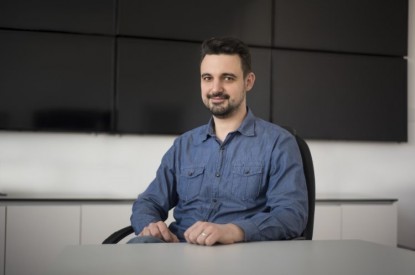 NSoft has said that an exceptional start to 2021 with its first quarter activity has been followed by an equally strong second quarter.
The company is now offering even faster games with its Lightning games portfolio including Lightning Lucky Six, Lightning Roulette, Kolor and Slingshot. It has its footprint in four new countries, and grew its client base by 23 new betting operators – mainly operating through online channels.
Dražan Planinić, NSoft COO, said: "The first quarter of the year in NSoft was exceptional. Every aspect of our business was in full swing. The quarterly result reassured us that the path we took for 2021 is the right one as the growth continues in Q2 2021 across channels. We are now the preferred partner of Sportradar Keno, a single game with the most impressive growth in the number of tickets in Q2 2021. The ticket number grew by 58 per cent, mainly thanks to several new LATAM customers and one African betting operator that has extended its business with NSoft from brick-and-mortar to web channel."
One of the product highlights has been Virtual Penalty Shootout – a virtual game created in-house by NSoft's 3D animation team and game development. The most popular NSoft's betting game is Lucky Six with Greyhound Races as a runner-up and Roulette in third place. As for Roulette, the game was released on terminals for the Romanian operator Superbet in Q2 2021. In the previous quarter, NSoft released two Lightning games: Lightning Roulette and Lightning Lucky Six.
Mr. Planinić explained: "For now, the trends are promising and the African operator Sima Communication is a good example. In less than a month, players' engagement positioned the games in third place on this operator's web. New games from our game development team NSoft offers games that are designed for users' delight with innovative design, stability in the backend, engaging graphics, user-friendly interfaces and intuitive navigation."
In Q2 2021, the game development unit continued to work on new games focusing on online delivery channels and casino content. As a result, NSoft released two new games at the beginning of July: Kolor and Slingshot 6 – both super-fast and straightforward to play. Sportradar Kolor, as its name suggests, is all about betting on colours. A classic wheel is divided into 32 fields coloured with four different shades: purple, blue, red and yellow. The number of coloured fields deferred so does the odds. Slingshot 6 is a casino game version of NSoft's most popular game Lucky Six, with 35 out of 48 numbers randomly generated in a single spin for every player separately. There are several betting options for the players. The duration of the spin in turbo mode of the game is just four seconds
NSoft offers a great variety of games in the casino segment for our customers via third-party integration, thanks to partnerships with some of the best casino aggregators.
Mr. Planinić said: "Nevertheless, the NSoft development team diligently works on new casino content, and we are looking forward to presenting it in the following period. By the third quarter-end, NSoft will offer a completely new in-house built Casino slot portfolio. The Seven Sportsbook platform team has announced three new features. The first one is a new CRM, and it will be Optimove's solution integrated into our platform. Optimove is a well-known name in the industry when it comes to CRM and relationship marketing solutions for the gaming and betting niches. Their Client Relationship Management (CRM) module will help our clients scale the data and understand and expand their business even more."
The second novelty is the upcoming integration of the Xtremepush module for the online channel, emphasising mobile apps. Push notifications are a handy communication platform. Betting operators can benefit from it on multiple levels, including reaching new customers, onboarding, and delivering highly engaging content. In parallel to this, the team is upgrading the Live betting user interface for the terminals. Stark betting terminals are going strong in new markets, with one of them being Turkey via strategic partnership with Preferred partner of Sportradar DOKA BILISIM. Turkey is not just the new market for Stark, but for betting terminals in general. We are thrilled to be the first one ever to enter this market with excellent growth potential."
NSoft's hardware unit Stark has shipped 25 per cent more terminals in Q2 2021 compared to the previous quarter. Further expansion of the production capacity required a new workforce, so Q2 2021 ended with 50 per cen more employees. This period was also marked by the modernisation of the production line, which doubled the production capacity. Vision improved with new multitenancy VMS (video management system) Constant upgrades of NSoft Vision software has led to the multitenancy video management system.
"We have grown to the point where we need a unique platform through which we will scale down a large number of clients, members (users) and their permissions as well as individual locations and cameras," Mr. Planinić explained. "Additionally, the team has been working on a Vision help centre to provide a single point of contact for customers, knowledge lake and customer self-service. Every business is a people's business. As we are growing financially and increasing our market share, we also nurture and straighten our most valuable resource – employees. In Q2 2021, besides reinforcement in the Stark division, 19 new colleagues joined the NSoft team, exclusively in tech-related positions. As the summer is a slow period in general, most companies exploit this short brief to focus on education. We are not an exception. In June, we opened an internship application process to select eight new prospects who now got the opportunity to work in NSoft for two months. The NSoft Summership programme was successfully rolled out at the beginning of July, and we are happy to have young, motivated and talented candidates as our colleagues this summer."
Caption: NSoft's Dražan Planinić