By
Phil
- 4 July 2023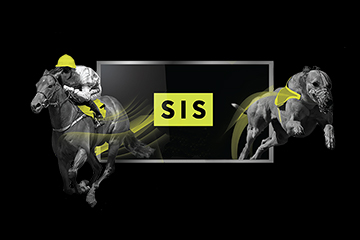 SIS (Sports Information Services), the leading multi-content supplier of 24/7 live betting services, has agreed a deal with Premier Kladionica to deliver its horse and greyhound racing content in a Watch and Bet format to the Bosnia and Herzegovina operator.
Through SIS's Watch and Bet model, bettors will have access to premium live horse and greyhound racing streams from across the globe as well as early prices and derivatives without the need to place a bet prior to the event, which is set to increase customer engagement and drive incremental revenues for the operator.
SIS's live racing channel will enhance Premier Kladionica's racing offer through a mix of UK, Irish and Mexican greyhound racing, and a wide range of horse racing from around the world, including UK & Ireland, Europe, Latin America, and the Middle East – providing the operator with profitable short-form content throughout the day.
The deal highlights the growing appeal of SIS's Watch and Bet content to operators around the world, while partnering with Bosnia and Herzegovina's biggest operator sees the supplier continue to build on its increasing global presence.
Dave Richardson, Commercial Sales Manager at SIS, said: "We're pleased to have partnered with Bosnia and Herzegovina's biggest operator and look forward to providing their customers with high-quality short-form live racing content throughout the day from the world's best racetracks.
"The Watch and Bet content continues to attract new customers globally and this latest deal is testament to its growing popularity with online operators, who are aiming to drive customer engagement."
Toni Boras, Chief Operating Officer at Premier Kladionica, said: "We're delighted to be working with SIS and are excited about providing an expanding portfolio of horse and greyhound racing events to our customers.
"As well as significantly enhancing our global racing offering, utilising SIS's Watch and Bet model and its regular betting opportunities will no doubt help us to boost engagement and revenues.
"Although horse and greyhound racing are in the early phase of development in our market, with our strong number one position, large player base and SIS's brilliant live racing content, this product is destined for success.''