By
Lewis
- 29 June 2021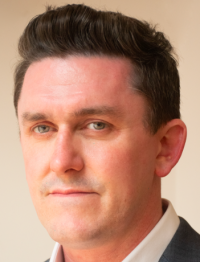 Pronet Gaming CEO, Alex Leese, surveys the scene in Brazil ahead of the much-anticipated regulation of the market.
The continual rise of Latin America as a global economic powerhouse is predicted to become particularly apparent from the middle of this century.
By 2050, investment bank Goldman Sachs predicts that the region will have taken a giant step in becoming a leading player in the global market, with Brazil and Mexico becoming the seventh and eighth largest worldwide economies respectively behind China, the US, India, Japan, Germany and the UK in its review of emerging economies.
Naturally, the combination of significant economic potential and a highly engaged, sports-mad population makes Brazil a particularly attractive proposition for our industry ahead of the anticipated opening-up of its regulated market in 2022.
The potential is clear, but how can operators gain a foothold in the market ahead of licences being distributed? The first point to make is that forward planning and successful market entry relies upon the forging of relationships.
Latin America does not rely on formal procurement processes per se, but places much more emphasis on personal ties that can be fostered. This is why it is crucial to have the right local partner – someone who can open doors at media agencies, football clubs, sports associations and even with local governors.
While some tier one operators may be reluctant to give away a percentage of their business to a local partner, it is a vital step on the path to success. The absence of regulation has not prevented many foreign operators from already engaging in football club sponsorships and television advertising in Brazil.
The scale of these football clubs is enormous; Flamengo has 40 million supporters for example, and if these brands can engage that fanbase, then there is a huge opportunity there.
On the subject of products, I have read a lot of statements that the approach must be 'tropicalised' to cater for the tastes of customers in Latin America. I feel that this is a very patronising concept.
We cannot forget that a lot of successful brands have been operating in Brazil's grey market for many years, achieving excellent results through the utilisation of a western-style sportsbook and a huge range of casino products.
It is true that the ordering of a sportsbook may need to be changed – with the showcasing of different leagues for example – and the addition of video bingo and local payment service providers is important. This is the same for any market, though.
Esports is also a vertical with mass-market appeal, with one of the best-loved titles in the region being CS:GO. We have found that among fans of this title, offering a customisable approach to skins and enhanced visual assets including weaponry helps to drive conversion.
Such items are now so popular they have real-world value and can be wagered within the world of esports betting, which we expect will grow to be very popular in Brazil.
It's all about localisation, not tropicalisation, and among the most important aspects within this process is the branding and marketing, selecting the right ambassadors and the right sponsorships.
Ultimately, everything hangs on the regulation and there have been a few U-turns so far.
First, the authorisation model in keeping with Spain and Colombia appeared to be favoured by Brazil's authorities, then the concession model of up to 20 licences was put forward as a solution.
It remains to be seen which path Brazil will ultimately go down, though we expect to find out at some point this summer. If it is to be the concession route, then it is inevitable that some brands will miss out and will lose the investment they have made to date.
At Pronet Gaming, our presence across Latin America continues to grow and we are already present in Brazil, Mexico, Argentina and Peru. The opportunities are plentiful, particularly when helping existing retail brands take their operations online. We are also engaged in projects with lotteries, media organisations and sporting bodies in a region that we consider to be hugely exciting.
It has been a journey that has been eye-opening too regarding the perception that the big European operators will naturally get the first seats at the table. In fact, we are regularly in discussions with Asian and African operators looking to enter Latin America utilising our tailored solution.
Brazil could, as many have suggested, be the biggest market in Latin America. It is also true that in the ongoing absence of regulation, this potential is unrealised. We await the latest market developments with keen interest.
Alex Leese, CEO of Pronet Gaming, is an industry veteran with over 12 years of experience in executive roles within the online gaming sector. He joined Pronet Gaming in Summer 2019 to spearhead the company's commercial expansion into Africa, Asia and LATAM.
Under his leadership, the firm has substantially raised its profile, securing a string of new deals with local top-tier sportsbook and casino operators in those regions and widening its product portfolio to provide a tailored solution to all clients.
Immediately prior to his appointment at Pronet Gaming, Leese ran the international arm of William Hill, leading multiple market entries into newly regulated jurisdictions in LATAM as well as managing their existing portfolio.
Before this appointment, Leese was Managing Director of Offside Gaming, which he joined after five years at Sportingbet/ GVC Group plc in various managerial positions across all European markets.