By
Phil
- 8 April 2019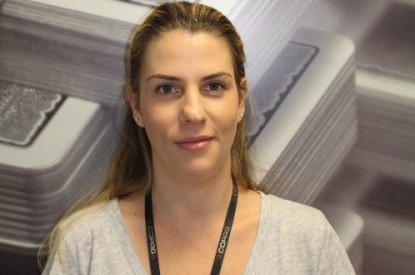 Playing card manufacturer Cartamundi Group has appointed Ana Carolina Corte Real Gonçalves as its new CEO of Copag as well as EVP of Latam and CEO Brazil.
She will also become a member of Cartamundi's executive committee with former CEO Ricardo Albino Gonçalves moving up to be executive board member.
Cartamundi's CEO, Stefaan Merckx said: "I´m extremely proud to have Ana Carolina as a member of one of the most important boards in the entire Group. She is a key player in relation to the influence we intend to exercise in Brazil and Latin America."
Mr. Gonçalves moved onto the board of directors on January 1 2019.
Ana Gonçalves said: "We thank him for all these years of absolute dedication, respect and exemplary work for Copag. We know that Ricardo has huge merit in bringing the company to the level it has attained. It's a great honour to assume such an important position at a company such as Copag, belonging to a Group such as Cartamundi. I would like to thank everyone for their trust and I am prepared for the challenge, particularly due to my predecessor having been such a wonderful example and due to having a team and people like ours"
Cartamudi stated: "She is regarded as a name among the new generation who deserves to be at the very top of the group, with her modernistic and innovative vision and attitude with regard to CSR (Corporate Social Responsibility)."