By
James
- 3 April 2023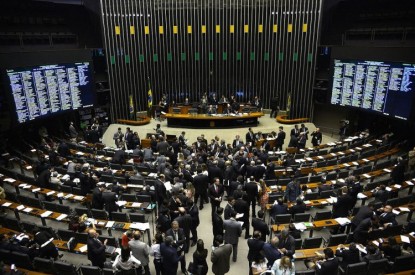 Minister of Finance Fernando Haddad has confirmed that certain sectors of the economy which have not been taxed before will now be taxed as part of a much broader tax reform aimed to meet with the objectives of President Luiz Inácio Lula da Silva's budget. Brazil's new fiscal framework targets a zero primary deficit in 2024, followed by surpluses in subsequent years.
The new fiscal rules were presented alongside three Finance secretaries: Gabriel Galípolo (Executive), Rogério Ceron (National Treasury) and Guilherme Mello (Economic Policy). The text is to be sent to the National Congress this week.
It is widely believed that it could include a specific tax on online sports betting although the rate has not been published. The set of rules are focused on reducing inflation; on encouraging private investment; and on ensuring increasing national and international investment according to a government press release.
"The spending cap is now being replaced by a rule that remedies what we've identified as deficiencies in the former rules. (…) This is a real possibility of creating a solid tax base. When the problem's solved, there'll be a new horizon for economic and social development," said Haddad during a press conference at the Ministry of Finance in Brazilian capital Brasília.
"I remember what President Lula said during his campaign: we have to include the poor in the budget and the rich in the income tax. We have to make those who don't pay taxes, pay. Many sectors are favoured by rules that were created decades ago and have never been reviewed. Many have expired in terms of efficiency and must be revoked. Over this year we're going to send healing measures to Parliament to render the results of this announcement even more consistent," Haddad said.
Haddad had previously said that the Provisional Measure (MP) to tax online sports betting would be implemented after President Luiz Inácio Lula da Silva returned from China. However Brazil's leader cancelled his trip to China due to health reasons.