By
James
- 19 December 2022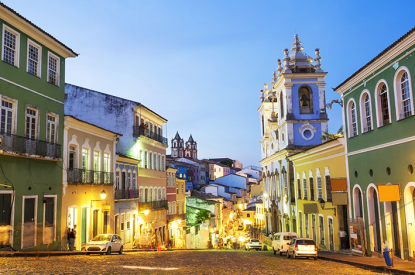 The São Paulo's city council has approved betting bill (Bill 613/2022) in its second hearing. The bill will put in place a minimum rate of only 2 per cent on the "ISS" tax (the tax on goods and services) for betting companies looking to set up in the city. The bill will now be sent to the mayor for approval.
The ISS is a tax falls within the jurisdiction of municipalities and covers the services provided by companies, corporations, or by autonomous professionals, as long as the operation is neither within the jurisdiction of the Federation nor the Federal State.
The aim of the bill is to create new jobs and generate more investment opportunities for betting, bingo, fantasy sports and lottery companies.
In May Councillor Rodrigo Goulart sent a letter to the mayor and the Secretary of Finance attesting to the importance of these industries to "make the Municipality of São Paulo attractive for investments by companies that operate online, since this market in constant evolution and growth and will be able to bring significant amounts of contribution to the treasury". In November, the City Hall sent the law to the City Council where it was approved in its first hearing.
According to Goulart the fantasy sport and sports betting industries have been growing exponentially worldwide, including Brazil. "It is not difficult to prove this, just check the shirts of Serie A and B teams, advertising signs in stadiums or TV ads and social networks. And for the municipality to be more inviting to companies that invest heavily in these platforms, we need a fair and balanced regulation, with good tax incentives", said Goulart.