By
James
- 12 June 2023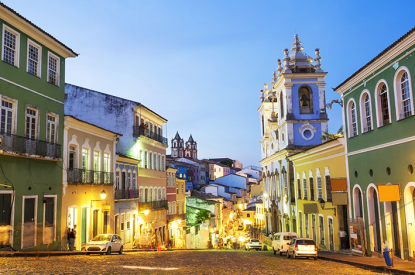 Online casino platform Blaze has become part of a YouTube driven scandal when it comes to influencers who have been publicizing its online casino in recent weeks. The backlash was sparked by the publication of a video sensationally called "BLAZE – Take from the poor and give to influencers" by popular YouTuber Daniel Penin in which he outlined several users' complaints against the betting site.
The betting site has partnerships with well known personalities in Brazil , such as Neymar.
However Blaze has strongly defended itself against the claims made against it saying that they are completely unfounded.
In a statement Blaze said that it responded to all complaints promptly, did not manipulate the results of online casino games and did not have any revenue sharing agreements with influencers.
"As you may be aware, recently videos have been made by certain creators of content questioning the legitimacy of Blaze. In their videos, they make unfounded accusations and spread lies and false narratives about our company. We are sending this letter to address some of the points mentioned by content creators. Something that is being repeatedly said is that Blaze gives a percentage of money lost on the platform to partners (influencers). None of the influencers we work with have a revenue sharing agreement, and we do this for a very specific reason: we don't want our partners to falsely advertise to benefit themselves.
"Another point mentioned by the content creator is that Blaze would not respond to complaints or questions from our players. While it's true that Blaze doesn't use the "Reclame Aqui" (a website that enables its users to post complaints about products and services offered by various companies) to respond to complaints, we have a Customer Service team with more than 250 employees located in Brazil, who work in our service via Chat 24/7 and respond to emails via tickets. Now that we are aware of the importance of Reclame Aqui, Blaze will immediately resume its responses to complaints on Reclame Aqui, as well as will continue to respond through your 24/7 live chat and email support.
"It is alleged that Blaze could manipulate the results of games you play with us. That statement is absolutely false. All games have real randomness, whether they are have been created by Blaze (Blaze Originals) or our game providers such as Evolution Gaming and Pragmatic Play. Even these games are available in more than 10,000 casinos around the world."
The company also had to defend itself against complaints that players did not receive their withdrawals. According to Blaze this was because the company was abiding by strict money laundering measures put in place by the Brazilian government.