By
Phil
- 14 December 2021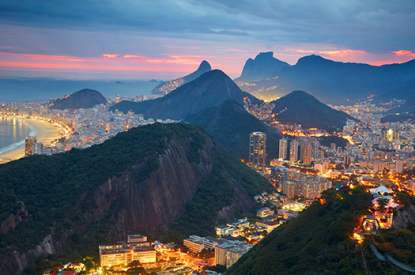 Head of the Secretariat of Evaluation, Planning, Energy and Lottery (SECAP) Gustavo Guimarães has revealed new details on how federal sports betting will be allowed to operate. In an interview with local news portal Valor, Gustavo Guimarães said that the bill could limit sports betting to online only in its initial stages and could impose tight restrictions on advertising and sponsorship.
According to Guimarães, the government is considering a ban on sports betting sponsorship on professional sports include a jersey advertising ban. In addition new rules could ban betting on youth league games and possibly lower division matches as well, as SECAP believes that government oversight of these leagues would be more difficult.
SECAP is also considering limiting advertising hours and preventing advertising via children's channels. In addition some minimum criteria could be put forward, such as some form of physical presence of online operators in the country and minimum capital.
The draft for new sports betting rules are now being discussed within the government. While the process is being led by SECAP, other departments are also involved within the Ministry of Economy, as the Ministry of Justice and The Central Bank amongst others.
According to Guimarães, one of the ideas now being looked at is whether to carry out regulation in stages or to go for complete regulation at once. According to Guimarães, this second option tends to take longer, which could delay market development in Brazil meaning that SECAP is leaning towards a more gradual approach.
"Our opinion here at SECAP is that it is important that the rules are known, the sooner the better. We can make the whole set of rules and launch it on December 31, 2022 or we can bring the main, fundamental rules, with some limits to start with the market. Regulation should be ready in the first half of next year," he said.
Sports betting was legalised over two years ago but rules have yet to be put in place and the government is still to decide on how many licences it will hand out and under what terms. During this period offshore operators have become increasingly present via sponsorship deals. Earlier this year Guimarães stated that SECAP was working on several different fronts in order to ensure that the privatization of sportsbetting goes ahead of the FIFA World Cup Qatar 2022.