By
Phil
- 24 September 2019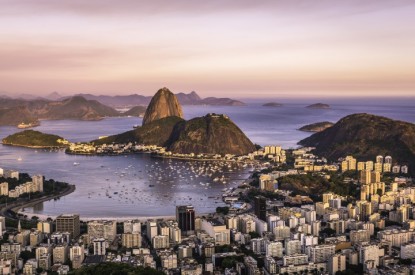 The coordinator of the Mixed Parliamentary Front for the approval of the regulatory framework for games in Brazil, Deputy Bacelar has defended the approval of legislation that would legalise all types of gambling.
In a seminar, Bacelar explained that the approval of only a small number of games would divide the market and leave games without government approval in a legislative limbo while they remained illegal.
However Herculano Passos President of the Parliamentary Front in Defence of Tourism said that games could be gradually approved over time. He also defended the legalisation of casinos in resorts as a means to create about 500,000 new jobs.
"We have to increase the flow of foreign tourists here in Brazil," he said.
Meanwhile Deputy Bacelar, who has long been a supporter of opening up the industry, argued that the legalisation of all types of games has the potential to generate R$18bn in taxes per year.
The National Secretary of Tourism Qualification and Promotion, Bob Santos, said that government supports the legalisation of gambling and asked the deputies to promote more debate on the issue in order to provide the population with more information on the issue, especially when it comes to the prevention of gambling addiction and problem gambling.
Meanwhile Deputy Newton Cardoso Jr, President of the Tourism Commission of the Chamber of Deputies explained that he had recently returned from a fact finding mission in Las Vegas to learn more about gambling infrastructure. The lawmaker is a supporter of pro gaming laws and is working in favour of bills that he believes would boost the growth of the tourism sector and would allow for an expansion of the gambling industry.
The Regulatory Framework for Games has already been approved by a special committee in 2016 and is awaiting the vote of the House Plenary. There are currently two bills under consideration: Bill 186/2014 (PLS 186/14) in the Senate and Bill 442/1991(PL 442/91) in the Chamber of Deputies which would allow for a major expansion of different forms of gambling in Brazil. At the same time the government is moving ahead with plans for a sports betting expansion with a bill that will allow for a sports betting expansion as well.