By
Phil
- 27 September 2021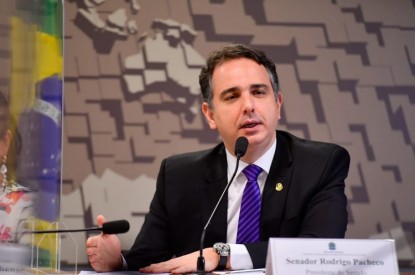 The President of the Senate, Rodrigo Pacheco, said that, depending on the approval of party leaders, the senate may look at proposals that would liberalise gambling rules and allow for an expansion of the market. Among the many gambling laws up for debate in the senate is a bill that that would allow for integrated resorts.
The legalization of gambling has been discussed in the context of tax reform, and could help offset the loss of government revenue which would be the result of an eventual decrease in income tax.
Pacheco said that he had not decided on whether he was for or against the expansion of the market but highlighted movements in the lower house and the willingness of lawmakers in the senate who are pushing for change as well. "There are several proposals in this sense. There is even a proposal for the so-called integrated resorts by Senator Irajá . These are projects that exist and, according to the criteria, of the party leaders and the senators, we can give them due direction, but my position is not defined for any of these projects," he said during a press conference.
The liberalisation of the market is still extremely controversial issue in both houses with lawmakers divided over whether a legalised industry would be beneficial overall.
In August Senator Pacheco appointed Vital do Rêgo as a rapporteur of a bill project that aims to legalise casinos in large scale resorts: Bill 4495/2020. The bill was originally put forward by Senator Irajá in 2020 and would allow for Integrated Resorts via a public tender with licences being valid for 35 years. The bill caps a maximum of one resort per state and one in the Federal District. It addresses the benefits of integrated casinos in the wider context of tourism policy only and does not address any other forms of gambling. The appointment of a rapporteur by the Senate President has been viewed as a positive step in paving the way for casinos in resorts.
Gambling reform is also gaining ground in the Chamber of Deputies. President of the Chamber of Deputies, Arthur Lira announced earlier this month that a working group made up of ten deputies from different parties would debate how PL 442/91 should be updated. The group will have 90 days to complete the work. Bill 442/1991 replaces and is in part an amalgamation of as many as twenty other gambling related projects all of which have been discussed since 1999.