By
Phil
- 29 March 2020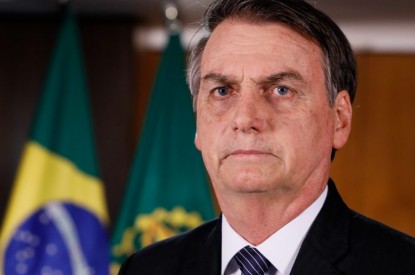 A Brazilian court has annulled the decree of President Jair Bolsonaro which excluded lottery houses, churches and religious temples from quarantines imposed in some states to curb the coronavirus epidemic.
"Access to churches, religious temples and lotteries stimulates crowding and circulation of people, "Judge Marcio Santoro Rocha, from a city court in the state of Rio de Janeiro stated in his ruling. The court decision was made on Friday and is a response to a demand from the Brazilian Prosecutor's Office. It is valid for the entire Brazilian territory.
Last week Bolsonaro signed a decree stating that all lottery houses in the country must function despite the Covid-19 pandemic. "In Brazil there are 12,956 lottery houses and 2,463 are closed by decree regional or municipal," said the leader on Twitter, the medium through which he announces many of his government's decisions.
In the same way, he added that, in order for the lottery houses "to be able to function fully", he had signed a decree ordering that all those that are under federal jurisdiction be reopened starting Thursday (March 26th).
The decision is further evidence of the differences in opinion between Bolsonaro and governors and mayors who have adopted a number of measures aimed at restricting movement. Bolsonaro has argued that life must continue and jobs be preserved. In an address to the nation last week the right wing politician urged mayors and state governors to reverse lockdown measures.
"We must return to normality," he said. "The few states and city halls should abandon their scorched-earth policies."
Caixa Econômica Federal, known locally as CAIXA, is the biggest public bank in Latin America and manages nine lotteries including the Mega-Sena one the largest lotteries in the world. Set up as a monopoly in 1961 the CAIXA lottery sales network is extremely well developed and extensive and encompasses the entire territory. Today there are around 13,071 lottery shops in over 5,000 cities and towns and there are around 50,000 CAIXA lottery shop terminals.
The lottery is a major source of funding for the government. According to the Secretariat of Evaluation, Planning, Energy and Lottery (SECAP), Caixa's lottery revenue increased by 22.7 per cent in Brazil during 2019 between January and September 2019. During this period Brazilians bet R$12.11bn (US$ 2.87bn), up 22.7 per cent compared to the previous year.
Caption: President Jair Bolsonaro