By
Phil
- 3 March 2016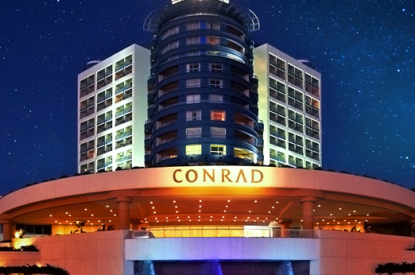 Members of the Brazilian Chamber of Deputies could visit Uruguay in order to investigate the gaming industry.
Members of the lower house argue that a "technical visit" is necessary in order to reach a deeper understanding when it comes to the impact of casinos on the economy before voting on the issue. The Chamber of Deputies needs to vote whether to fund the trip for lawmakers to visit Punta del Este, the world-famous seaside resort in Uruguay and home to the famous Conrad Punta del Este Resort & Casino.
The fact finding mission was put forward by Congressman Marcelo Mattos who explained that: "The purpose of this visit is to assess in loco the social and economic impact the operation of gambling and casinos in the country has with a view to gaining more knowledge, so we can develop a set of purposeful actions aimed at improving the regulatory framework that will give rise to the implementation of casinos and gambling in Brazil."
The "technical visit" is necessary, he said, as it will allow lawmakers to study the "economic impact resulting from the operation of gambling and casinos, as well as the administration, the operation, supervision and control of these activities." The proposal has come under some criticism in the local press as taxpayers will be asked to pay for the all expense paid trip at a time when Brazil is facing its worst economic downturn since the 1930's.
With the proposed trip to Uruguay momentum is clearly gathering for the new act which will be discussed shortly in the Senate. New gaming legislation is being debated as part of "Brazil Agenda" a set of new rules put forward by the President of the Senate, Renan Calheiros – a business-friendly agenda which is designed to provide a much needed boost to economic growth.
It was initially believed that once through the committee stage that the act would go direct to the House of Deputies for approval. However the new gaming act will now have to go before the full Senate for a vote after Senator Randolfe Rodrigues, an opponent of the project, managed to gather enough signatures to ensure that the bill will need to be approved by the full Senate first.