By
Phil
- 19 April 2018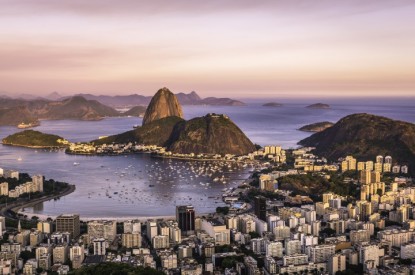 The President of the Brazilian Institute of Gaming Magno José de Sousa Santos, has said that a regulated gaming industry in Brazil could generate as much as R$66bn and raise about R$30bn in taxes per year.
Speaking during the first edition of the Gramado Forum of Tourism Studies, Magnho said that it is the first time  since 1946 that the government has been this close to giving gaming the green light. The bill is set to go before the Chamber of Deputies later this year. Gaming law in its current form in the lower house would allow for casinos within wider leisure complexes and would allow for other types of gaming as well.
"The state does not win with the ban. The country generates almost $20bn in illegal gaming a year, 71 per cent  of the member states of the World Trade Organization allow  gaming. It's time to overcome this prejudice," said Magnho, emphasising the almost 700,000 jobs that gaming could generate in different segments in Brazil.
Chairperson of the panel billionaire Guilherme Paulus also gave his backing to the new proposals. Paulus is co-founded tour operator CVC (Brasil Operadora e Agencia de Viagens S.A) Latin America's largest tour operator and founder of GJP Hotels and Resorts, which controls over 15 hotels and resorts in Brazil. Paulus said that gaming would bring with it a wider entertainment offer such as shows and that gaming was not simply limited to slot machines.  "It's not about opening a casino in every corner but doing a good job," he said.
Gaming legislation is currently losing impetus in the Senate after the House Committee on Constitution, Justice and Citizenship (CCJ) rejected the bill in March 2018 arguing that the bill, if approved, could encourage criminal practices such as money laundering, in addition to increasing cases of gambling addiction. However, the bill is gaining some traction in   The Chamber of Deputies especially when it comes to granting casinos as part of larger hotels and resorts, which now has the backing of the President of Brazil's Chamber of Deputies Deputy Rodrigo Maia, The Ministry of Tourism and The Brazilian Tourist Board (EMBRATUR).